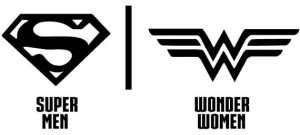 I DO REcommend, or simply said IDR, is a community of people passionated about inedite (travelling) experiences.
An IDR traveller is a guy like you, a SUPER MAN or a Wonder WOMAN, who has the courage to dare for more, to be unique in his/her way and who wants to make his/her life the most wonderful song.
More personally speaking, we are Joanne & John, a couple of engineers in our 30s with a 9-to-5 lifestyle, currently living in Bucharest/Romania/Eastern Europe. We totally love to explore the World.
We have decided to set up this website in order to write about our travelling experiences and to create a community of people passionated about travelling. After collecting thousands & thousands of photos & videos from the past 5 years when we travelled on our own more than we could have ever imagined, we figured out that this precious information needs to be shared with you and help you, our dear reader.
I suppose you sometimes prefer to spend your money to discover new places and experience new feelings, instead of buying material things, isn't it? If so, we already have one thing in common. 🙂
I DO REcommend (IDR) wants to enrich your memory and delight your eyes and ears with wonderful experiences.
Stay humble, express kindness & gratitude and let your heart sing of joy every day!
TRAVEL & DISCOVER. MAKE YOUR LIFE THE MOST WONDERFUL SONG
Let the adventure begin! Be part of our community and spread the word about it!
Bless up,
J.J.