You can check this article for the 3-days itinerary in Las Vegas.
DAY 2

Las Vegas outlets
In the first part of that day we went shopping. In Las Vegas there are two big outlets: LV North and South Premium Outlets. I was surprised to find out that there is a parking fee ($5 for 0-3h and $10 for more than 3h). I consider that it's not normal to charge this additional fee in a place where people spend enough money anyway.
Shop more for less.
I am not a shopaholic, so we didn't spend much time there 🙂 We bought some sport items for our upcoming mountain hikings and some items for our families' members. Prices are almost halved, depending on the article. The NorthFace company has a store in the center of the North Outlet with lots of quality sports items. That is our favorite. From them we bought in the past a 2-person tent for camping in the American National Parks (that trip itinerary will be posted on the blog later).
How to save some money
All the items fit in a luggage that we bought directly from the US (Walmart) – our only cabin luggage for the whole trip. When leaving Europe, we took with us only hand luggages (a 25L, respectively 35L hiking backpacks and an extra normal backpack for valuables). We were about to change 10 planes in total throughout the trip and we did not want to risk losing a cabin luggage. Moreover, we saved some money.
Lunch
For lunch we wanted to try another organic supermarket, Sprouts Farmers Market, but the variety of products was not as high as we had expected. Therefore, we decided to have lunch as usual at Whole Foods Market, from where we bought some supplements and vitamins as well.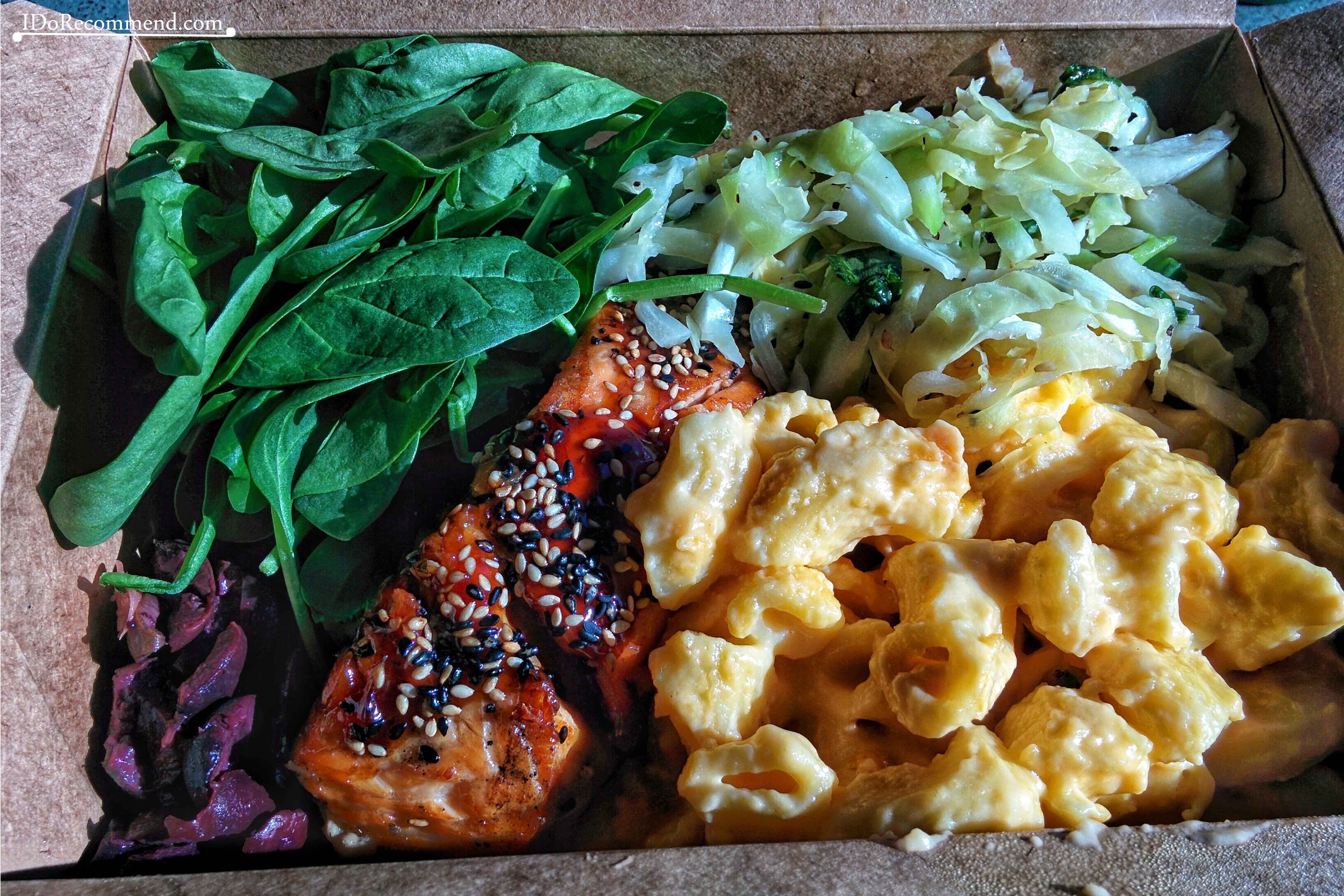 In America there is a huge variety of products of any kind, so if you want to save money, the best it is to avoid going shopping. Otherwise, it's impossible not to buy something, even though you don't necessarily need it. This is also valid in other countries, but from our experience we can say that America is the top when talking about shopping. There you can find anything. And the way the products are purposefully presented, packed and placed on the shelves, makes you take the money out of your pocket.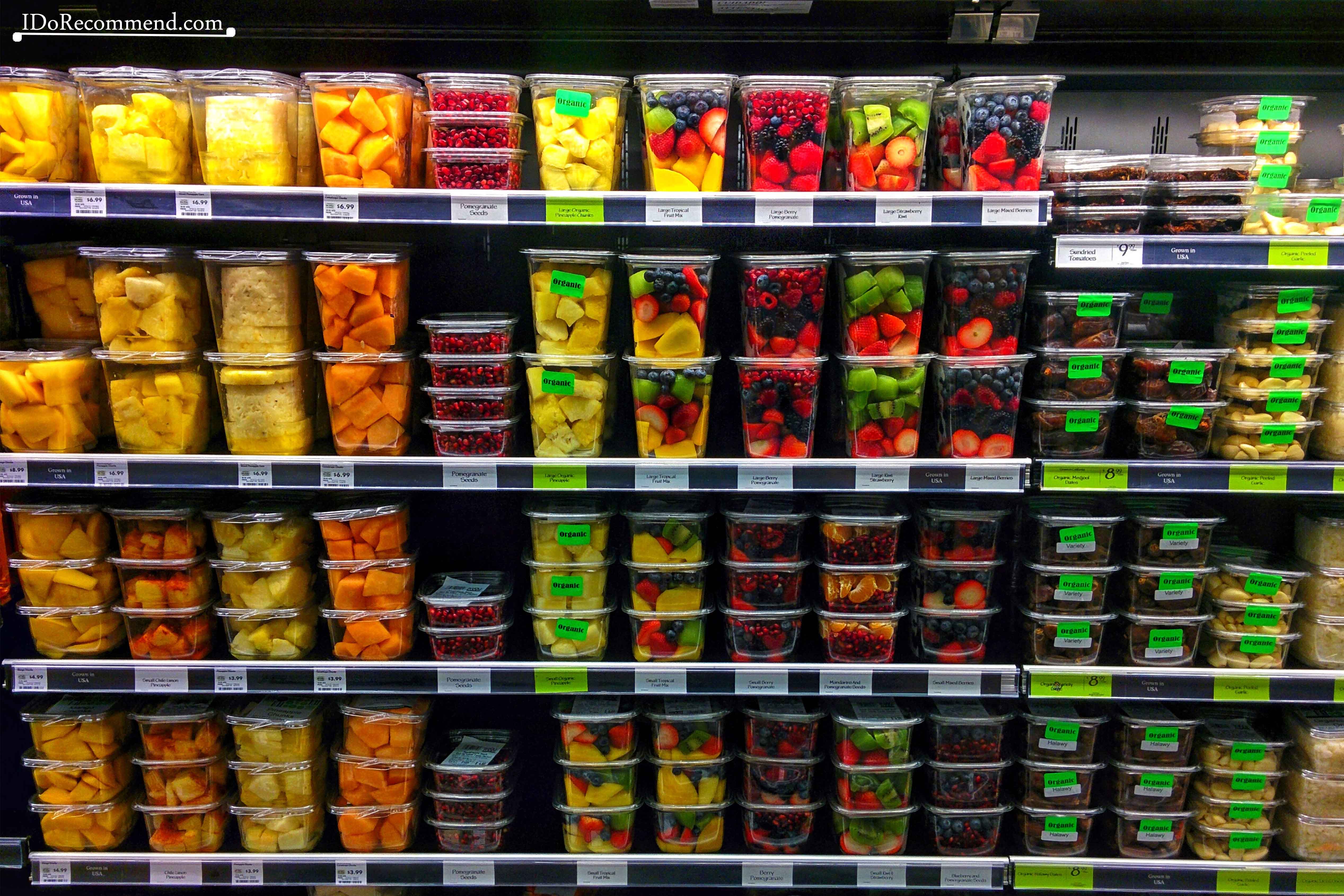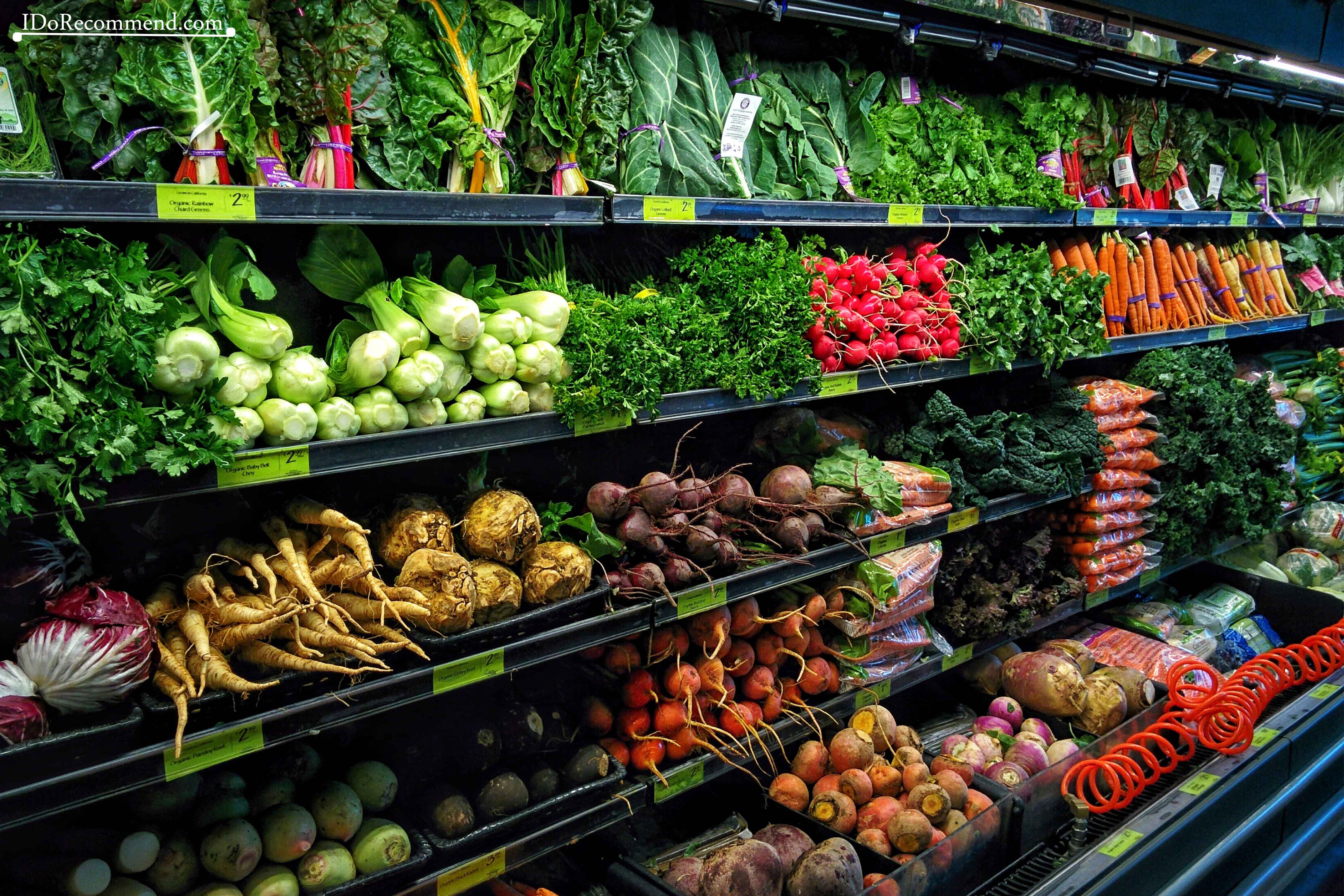 Dinner
For dinner we chose a typical American restaurant, Ellis Island Barbeque. To get to the restaurant, we had to pass through their casino. So the gambling enthusiasts had no reason to leave the complex. If they were hungry, they would go in the back to the restaurant where the portions' size were big, with an affordable price.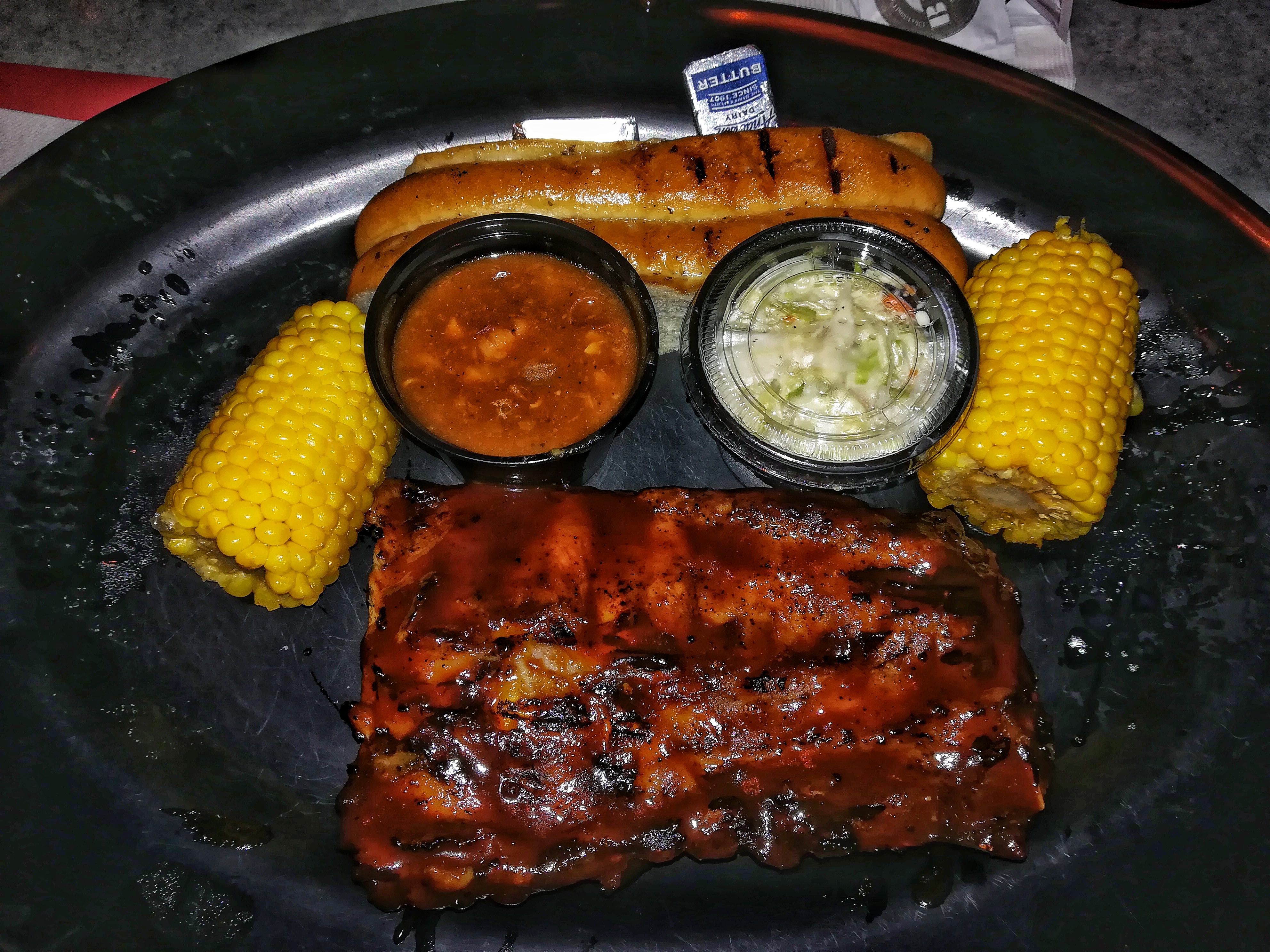 Apart from the moments when I'm traveling, I eat rarely meat. But that time I made an exception. At Ellis Island Barbeque I ordered pork ribs which came with an unusual side to my taste, but which eventually turned out to be good. The side consisted of boiled corn, white beans, cabbage salad and a sweet bread bar. That bread reminded me of my childhood when I ate daily bars sprinkled with poppy seeds at school (as the one seen below). Yummy!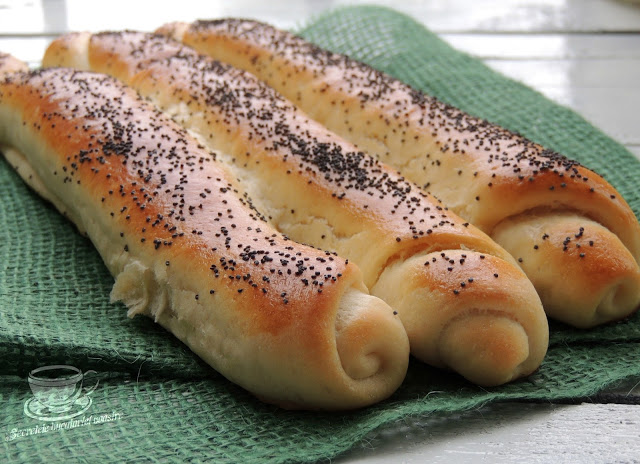 Image source – recipe in Romanian
At the restaurant, at the table next to ours I saw a boy in his early 20's who had dinner with his grandmother. I imagined that lady playing roulette after having dinner 🙂 And I did a comparison with our grandmothers' habits which are totally different in Romania. Most of the time, our grandmothers spend their time watching TV.
Las Vegas Strip
During daytime, we took a walk along the Las Vegas Strip. Each hotel has a casino area, an interior esplanade/area with numerous shops, restaurants, bars, clubs, resort pools, spas, (wedding) salons, and much more to fulfill any desire. They also offer other services like: Las Vegas / Lake Mead / Hoover Dam / Grand Canyon tours (by helicopter / jeeps), scenic day trips (e.g.: by car to Valley of Fire) and other wonderful excursions. But for more details you can ask directly at any Concierge desk and they will assist you with the arrangements.
In our next trip in the US, I plan to try the experience of being aboard a helicopter and see the Grand Canyon from above. This time we couldn't make it as it was not on the budget (the price for a helicopter flight exceeds $200 / person).
I will list below some of the main attractions for each hotel we've visited.
1. Wynn Las Vegas & Encore
The Wynn resort complex includes the Wynn Hotel, as well as the Encore Hotel. The complex is the world's 7th-largest hotel and one of the finest hotels in the world.
It hosts various shows like: singing performances (Diana Ross, Robbie Williams etc.), stand-up comedy (Chris Tucker) and acrobatic (Le Rêve – The Dream).
Le Rêve – The Dream – Acrobatic show set inside an aqua theater-in-the-round, voted "Best Production Show" in Las Vegas.

Follow the show's heroine, The Dreamer, through a suspenseful dream sequence on her journey to choose between the dueling desires of true love and dark passion.
This section is extremely interesting for food lovers, but not only. There are several classes available like cooking with a 5-star chef, learning how to decorate cakes like a pro, preparing the perfect steak, mastering the art of sushi, and many more. Check out the entire list of classes here.
2. Bellagio
Designed to mesmerize.
Bellagio resort was inspired by the Italian town with the same name, Bellagio, which is located on Lake Como. The hotel is famed for its elegance. What I liked the most there are the Fountains of Bellagio and the Conservatory and botanical garden which are free to visit and attract people from around the globe. In terms of shows, the "O" production of Cirque du Soleil is by far one of the most impressive shows I've ever seen until now.
In front of the hotel, there is a big lake which houses the Fountains of Bellagio. This is a dancing water fountain, synchronized to music. Watch the video below to get into that atmosphere.
The Conservatory is located next to Bellagio's lobby. Right before getting there, you will see a spectacular glass ceiling set in floral patterns,  whose framework is the sculpted green metal of oxidized copper.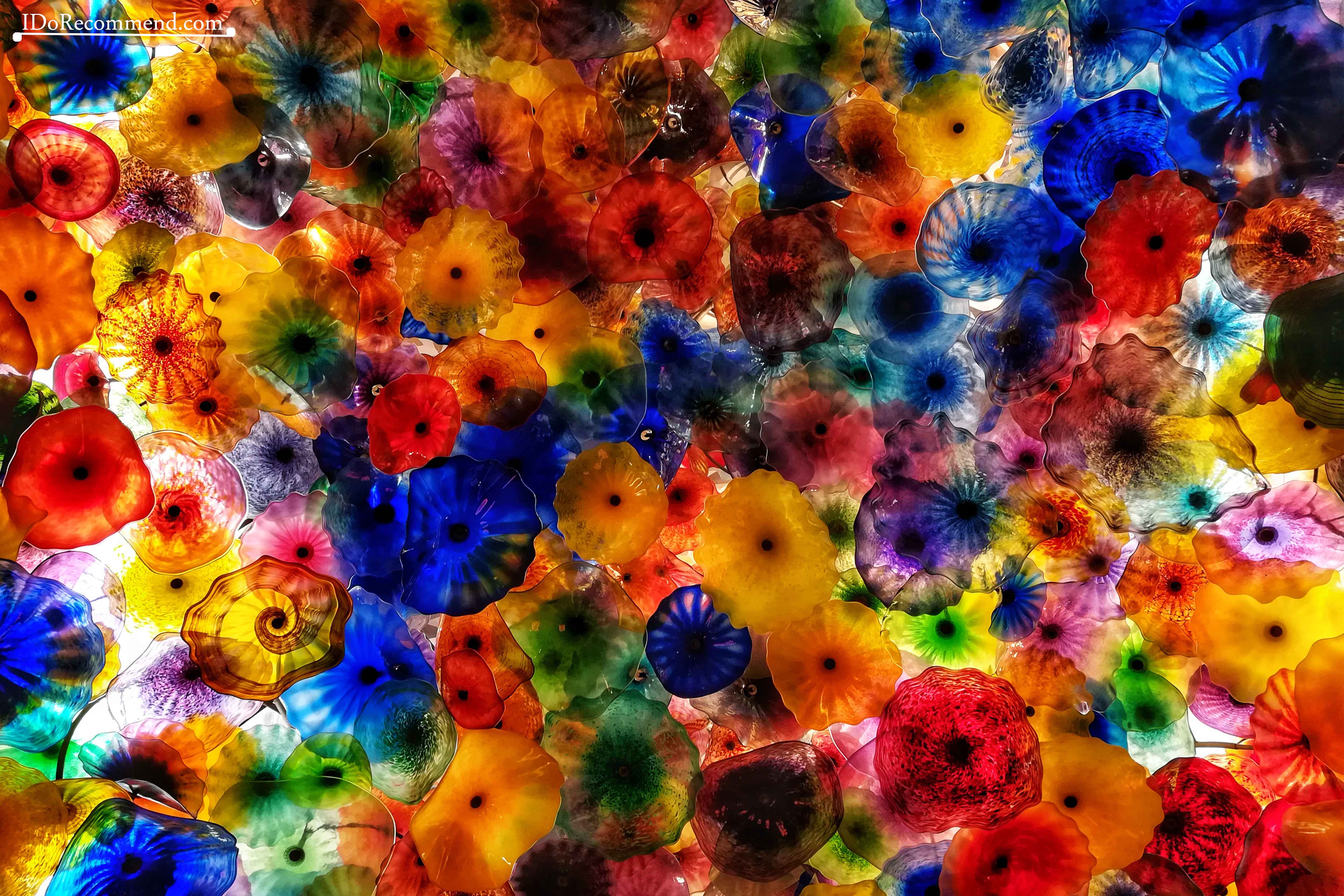 Each season, many horticulturalists and designers transform the Conservatory into amazing floral displays. There are 5 displays over a year, one for each season, along with a special display for Chinese New Year. When the displays rotate, 90% of the flowers, plants and trees which were used are recycled.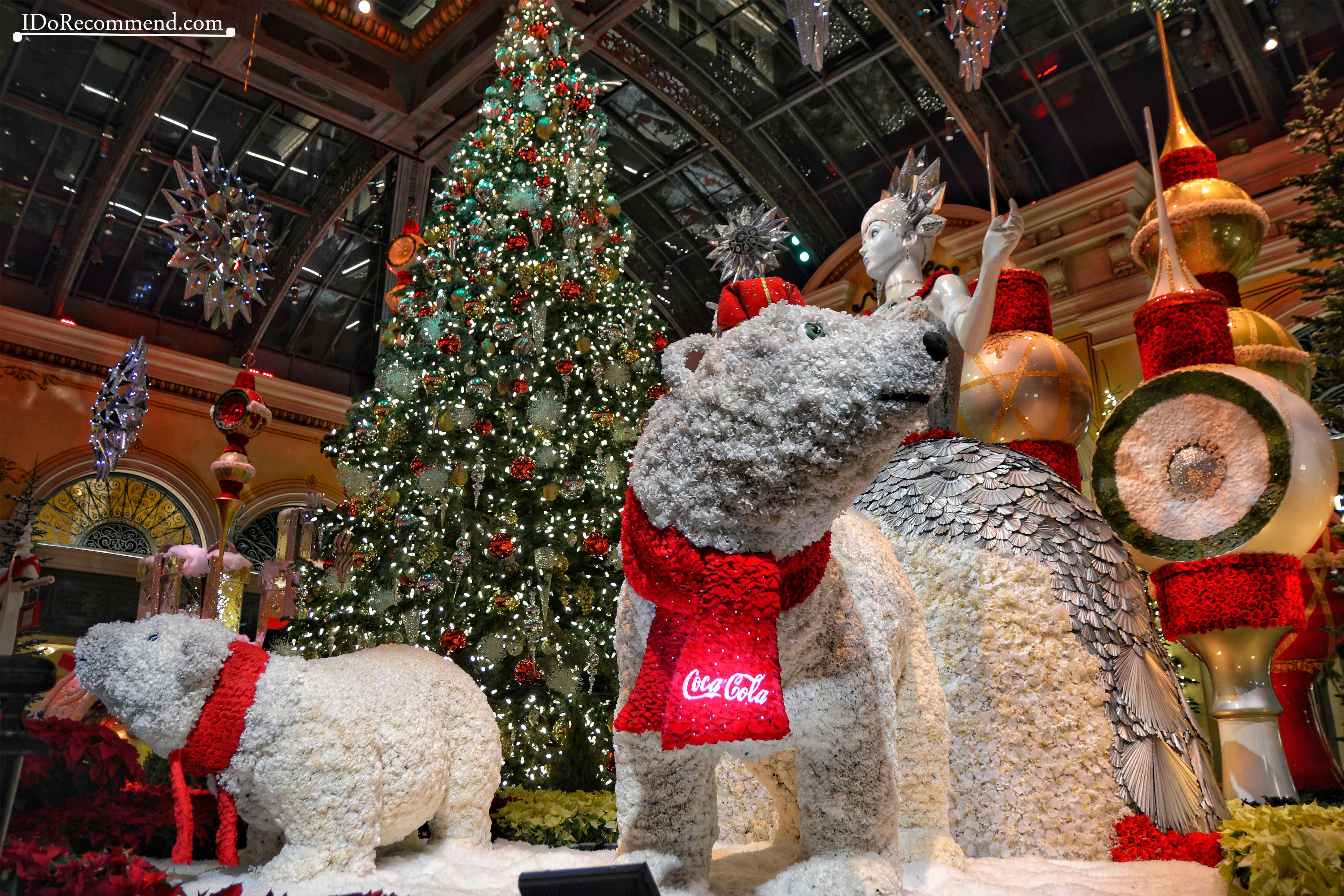 The Cirque du Soleil's aquatic production called simply "O" is a stunning spectacle featuring aerial acrobatics, water dives and special effects. The show is housed inside Bellagio's elegant theater.
Weaving a tapestry of artistry, surrealism and theatrical romance, 'O' pays tribute to the beauty of theatre. Inspired by the concept of infinity and the elegance of water, world-class acrobats, synchronized swimmers and divers create a breathtaking experience.
3. Cosmopolitan
Cosmopolitan is another luxury resort located on Las Vegas Strip.
The Chandelier is an original and interesting architectural structure that houses 3 unique bar experiences. It is created by shimmering, beaded curtains of light.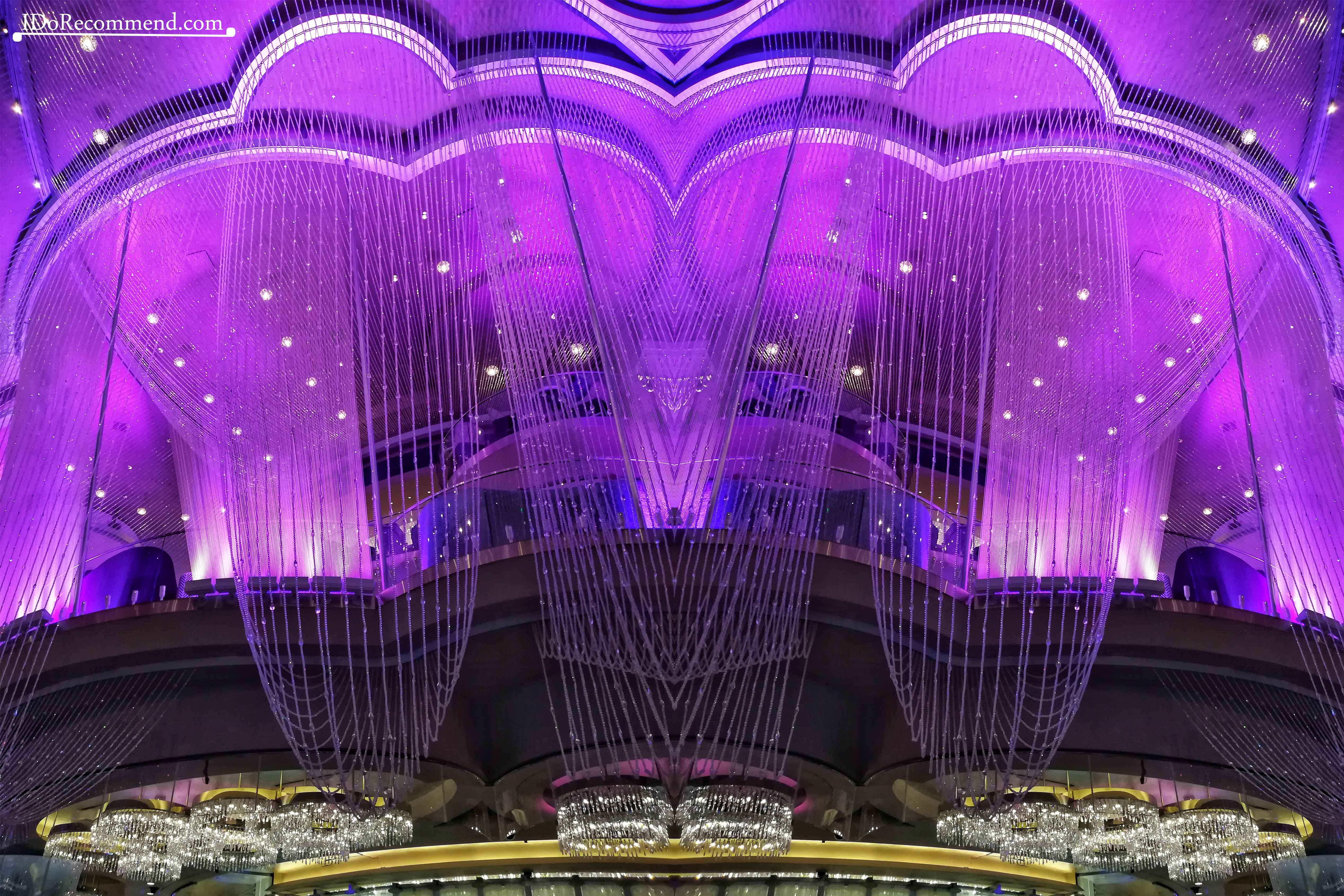 ---
Photography
Now let's enjoy the collection of photos that we captured during that day ♥
Las Vegas Strip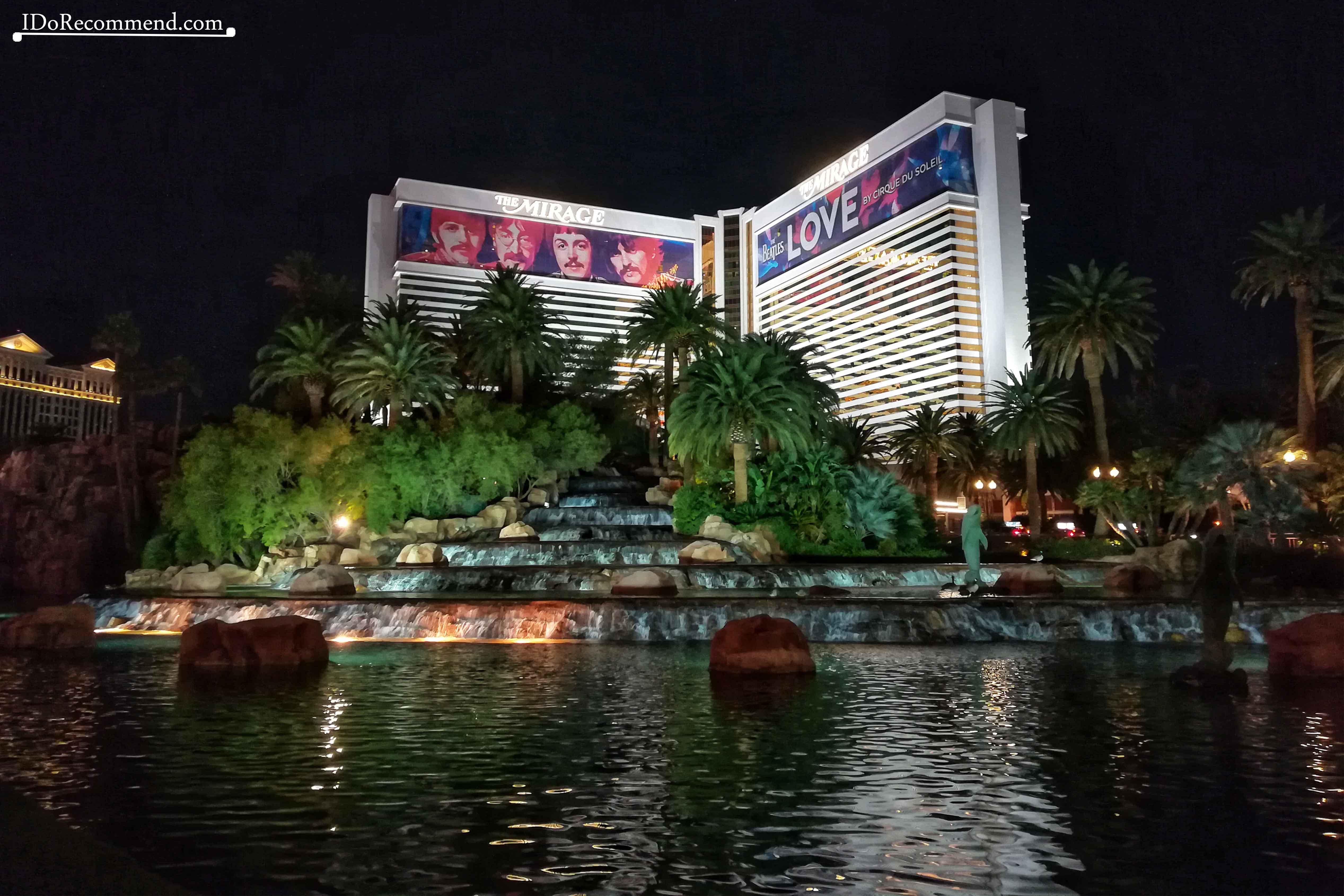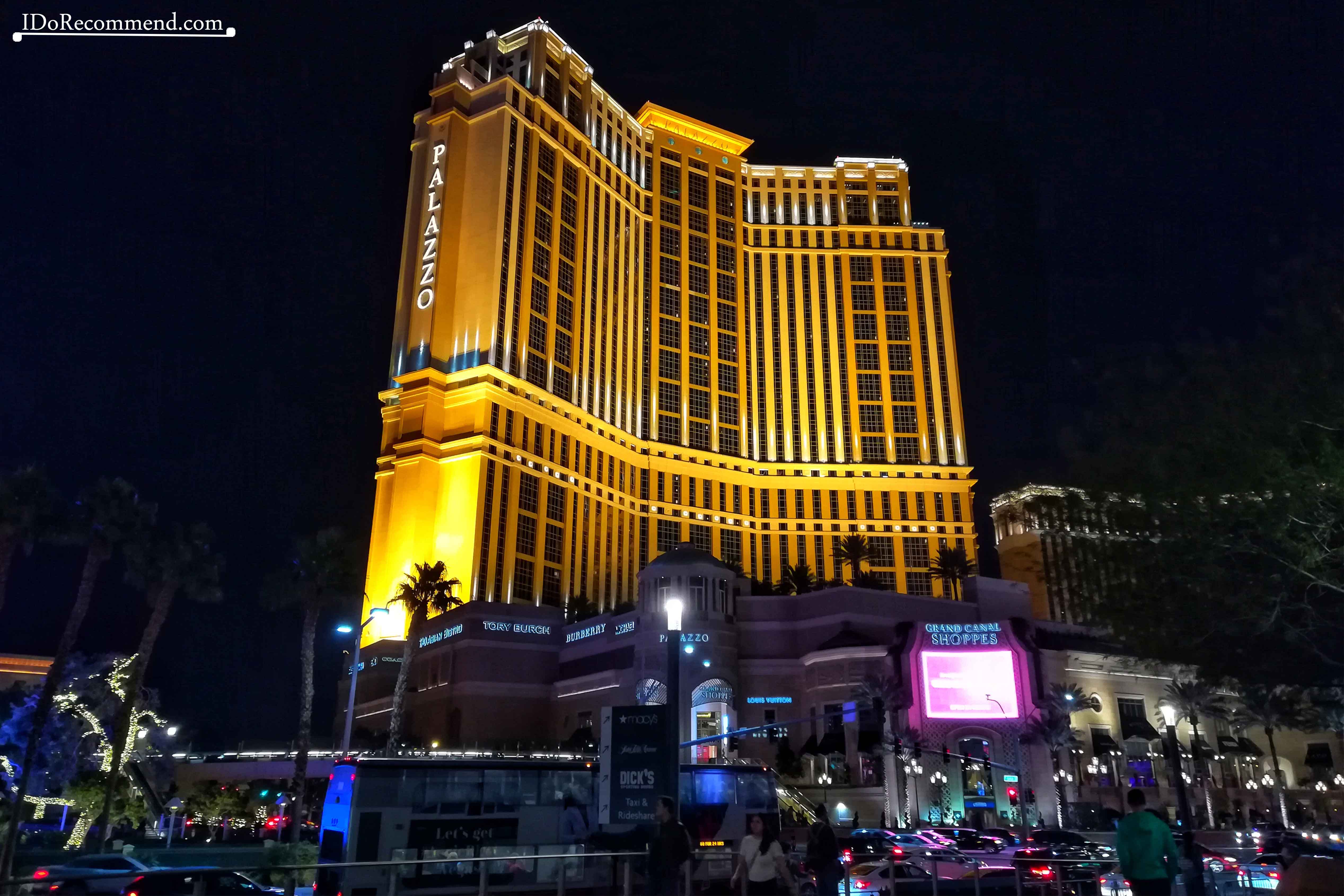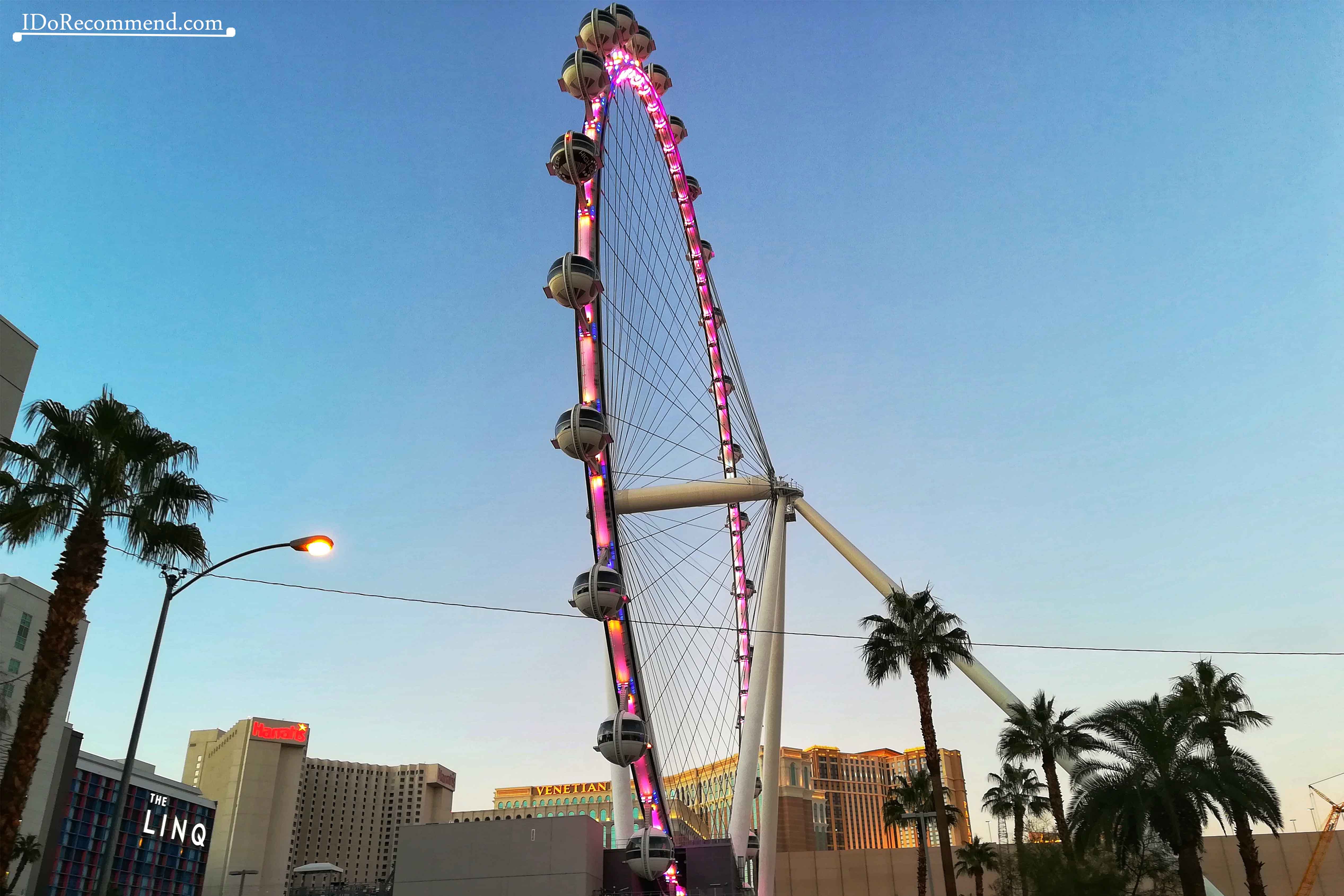 Wynn Hotel & Casino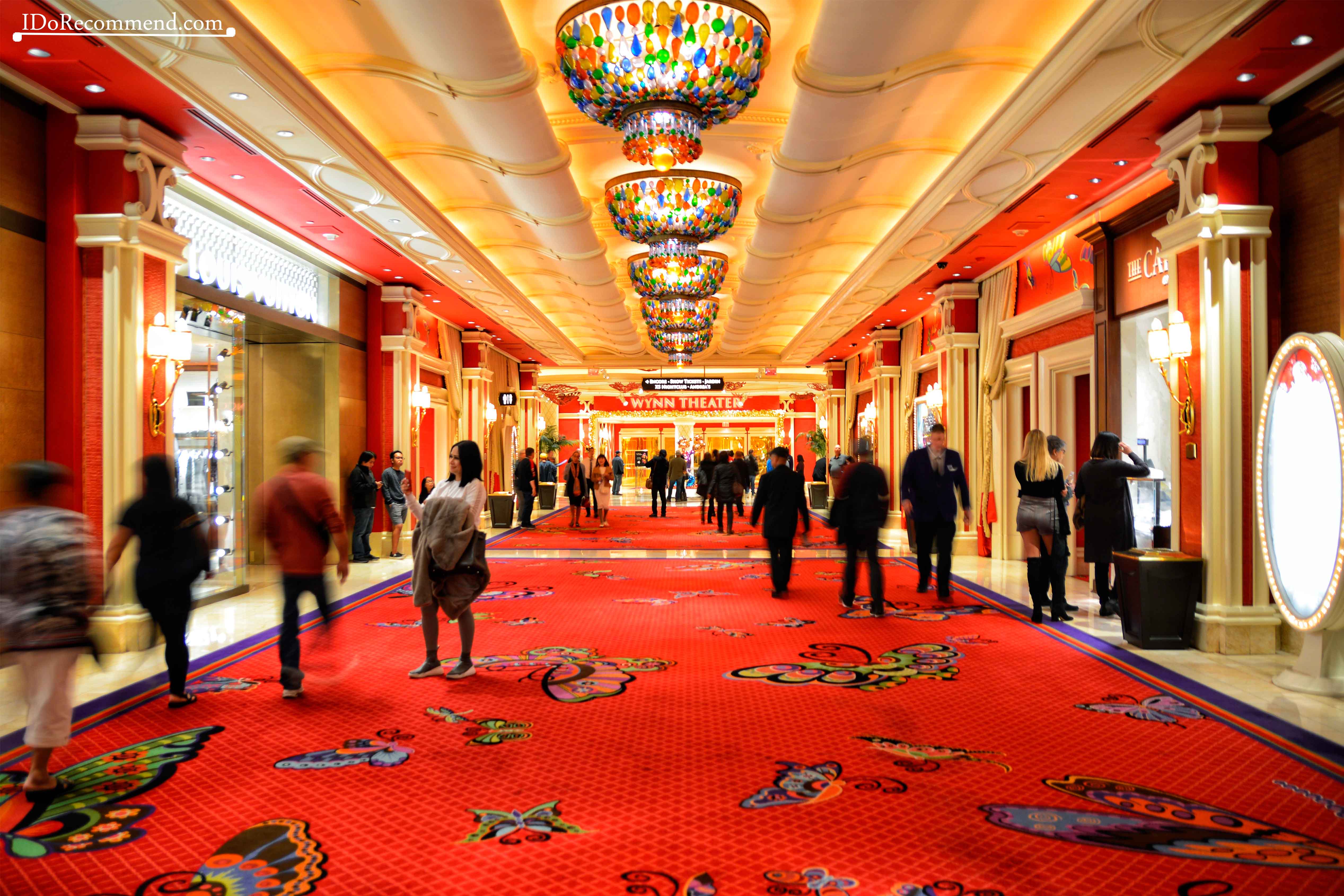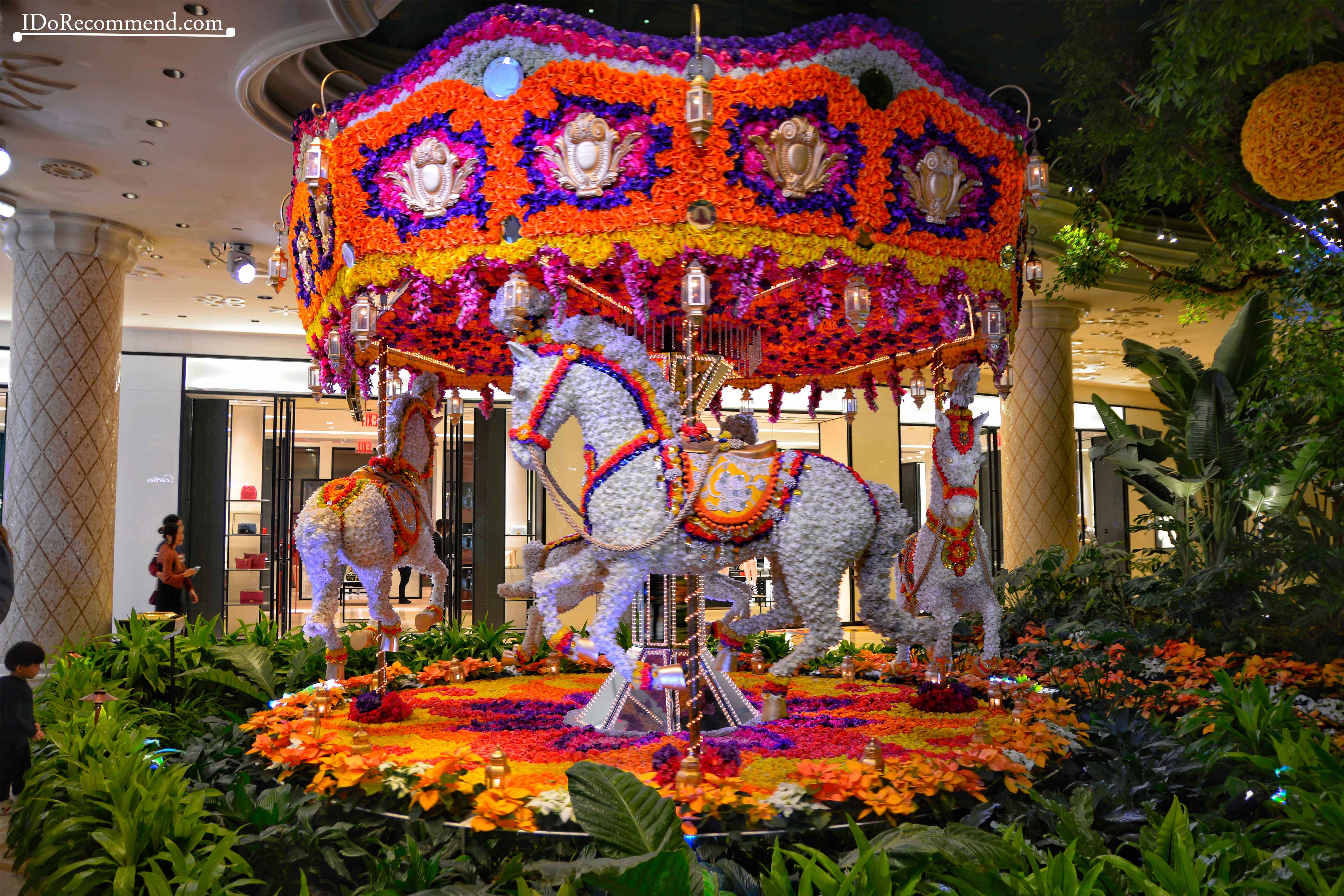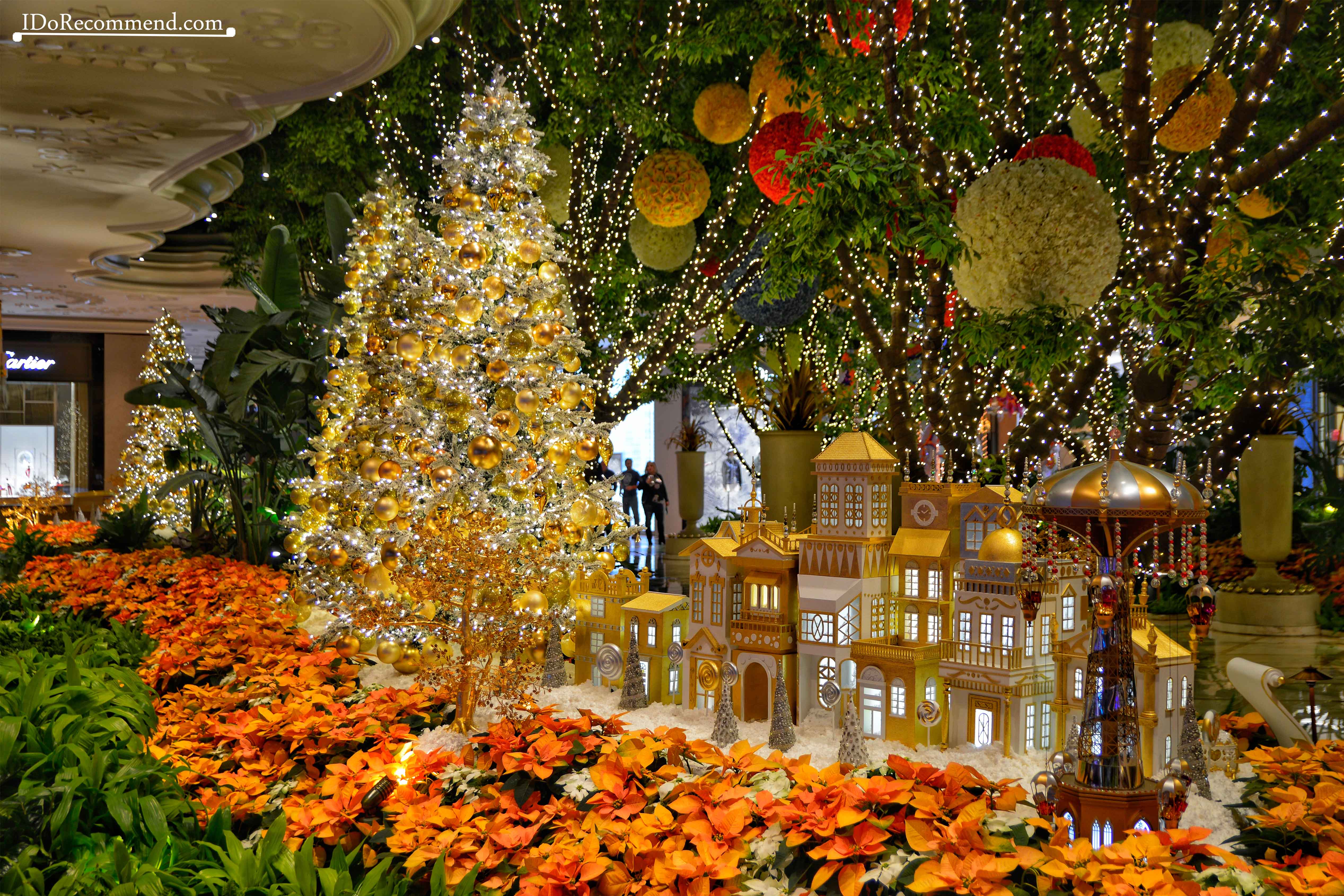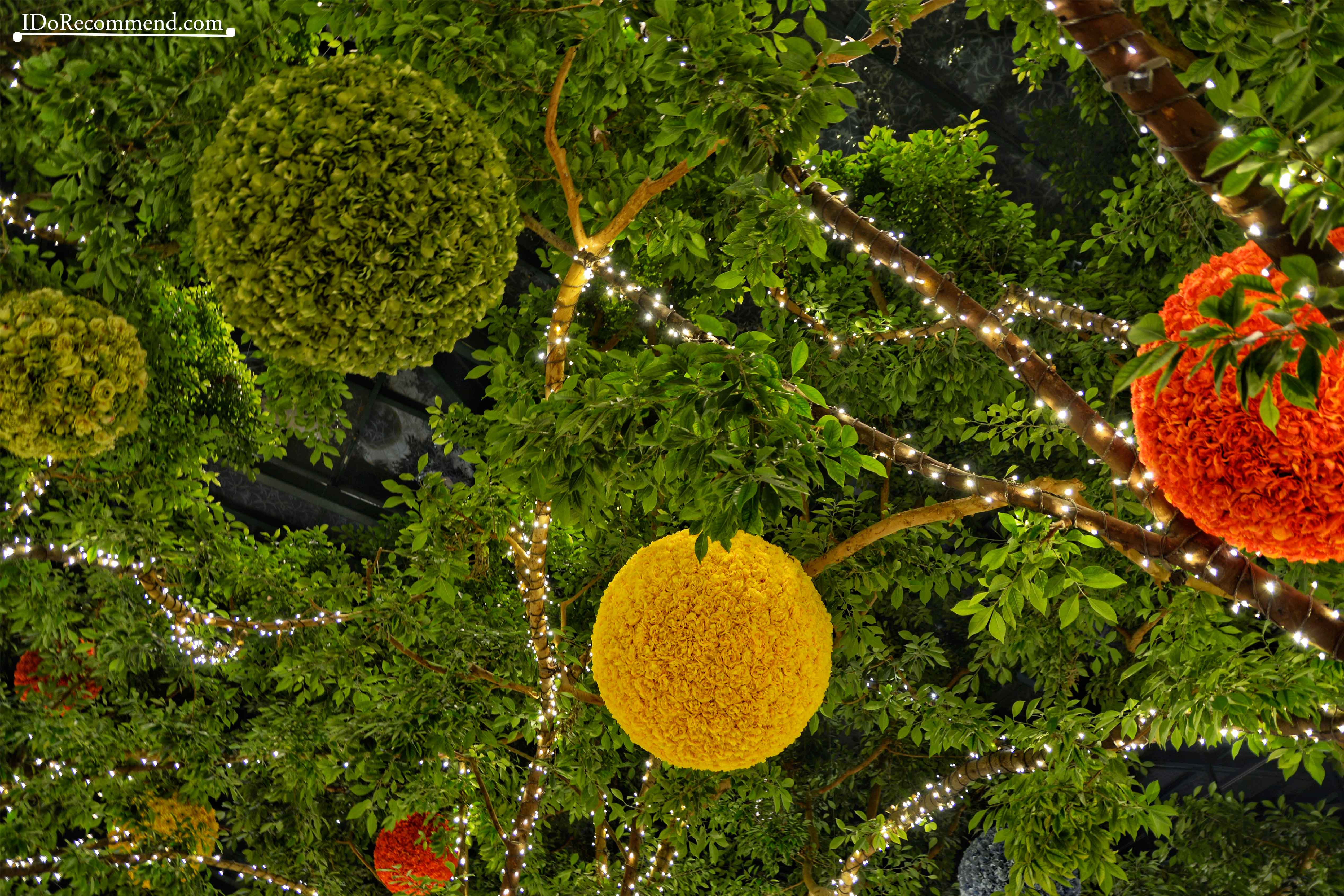 Encore Hotel & Casino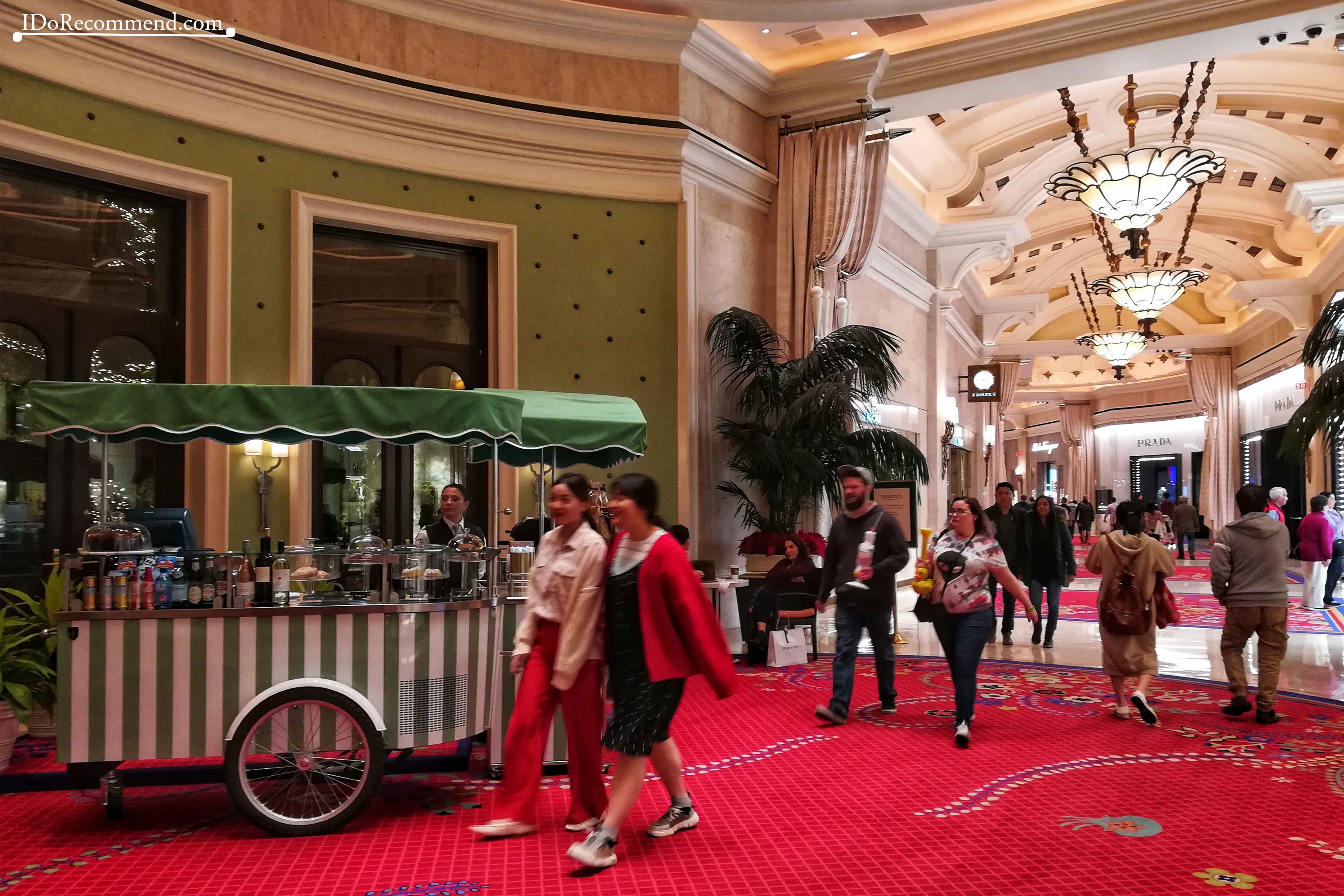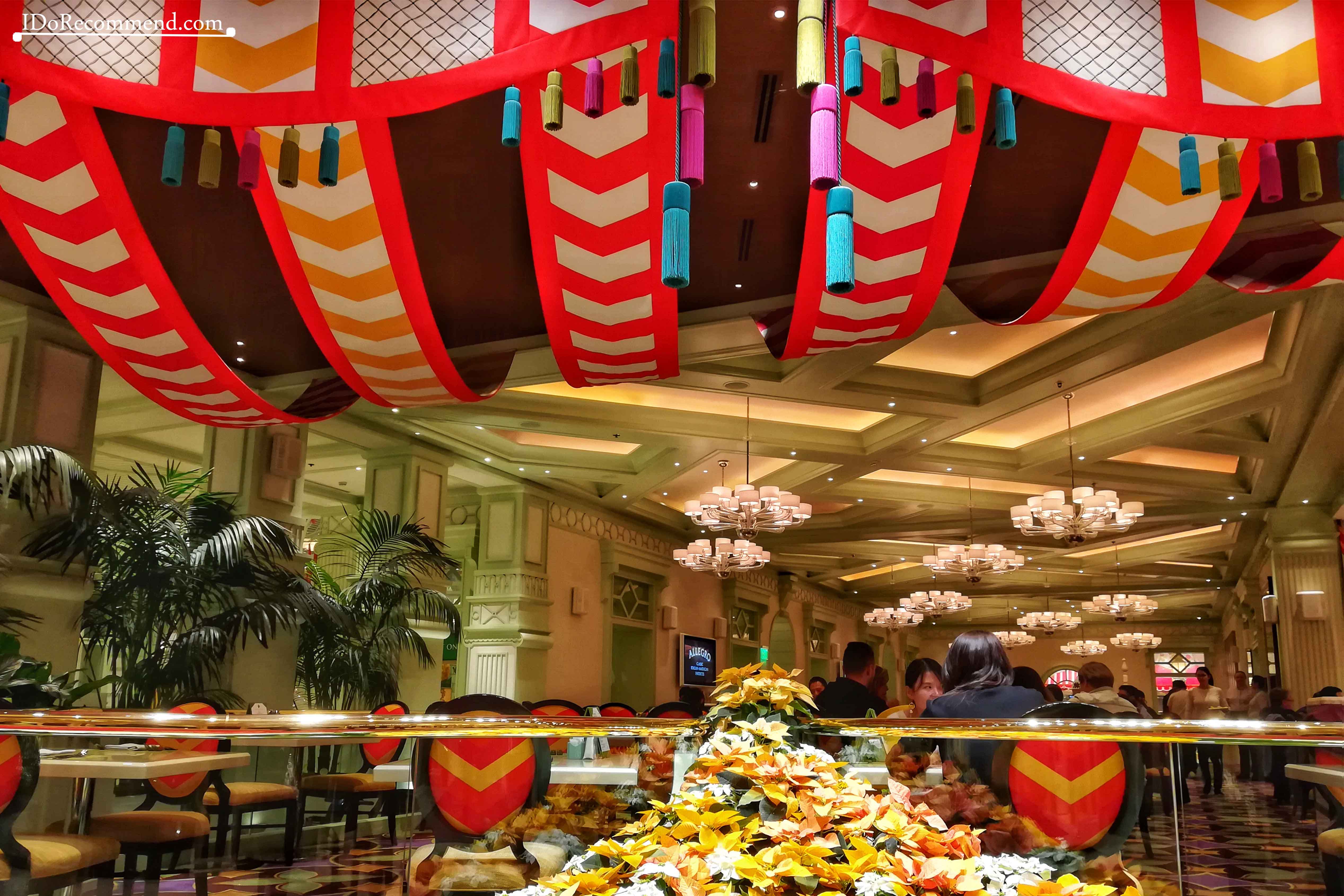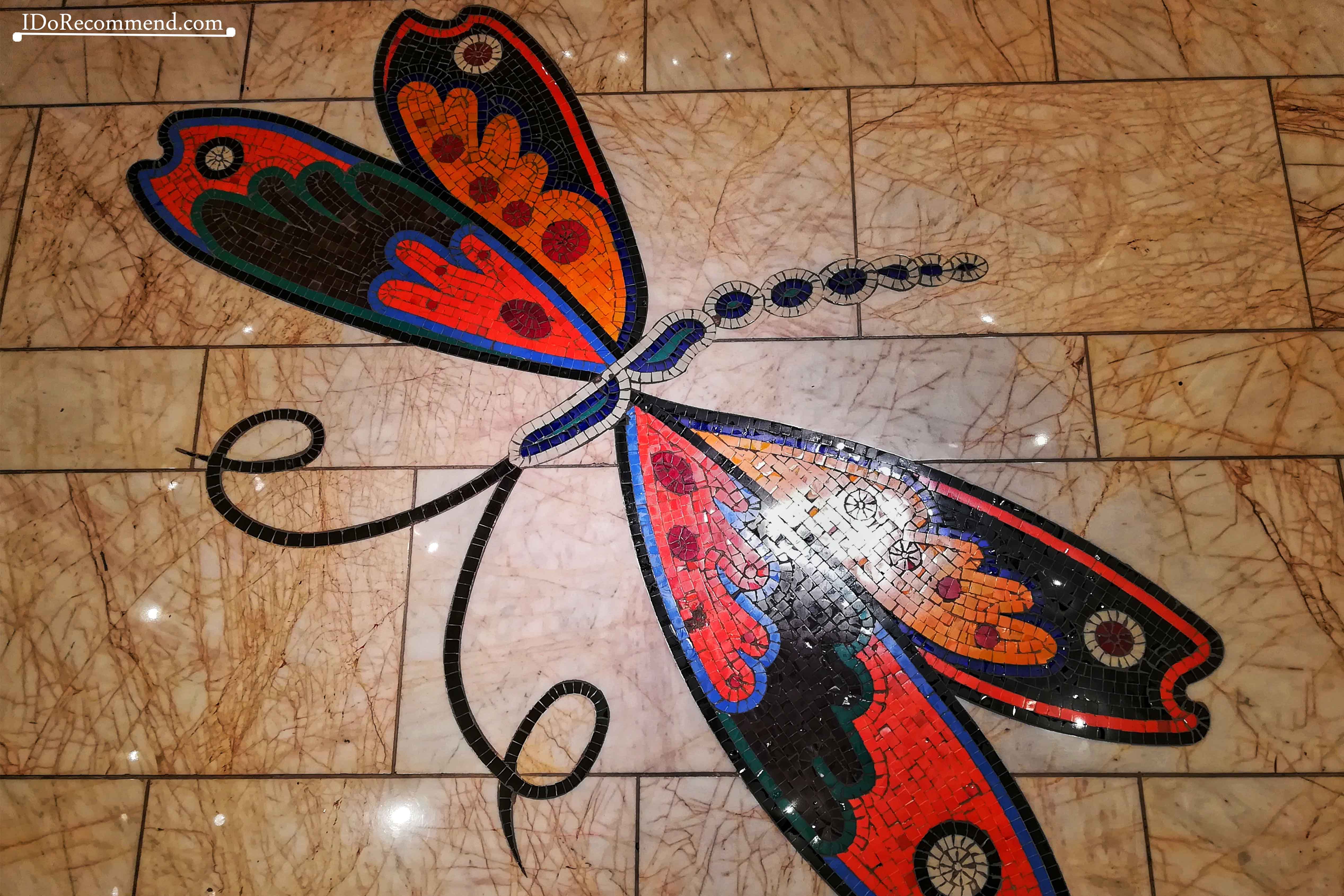 Bellagio Hotel & Casino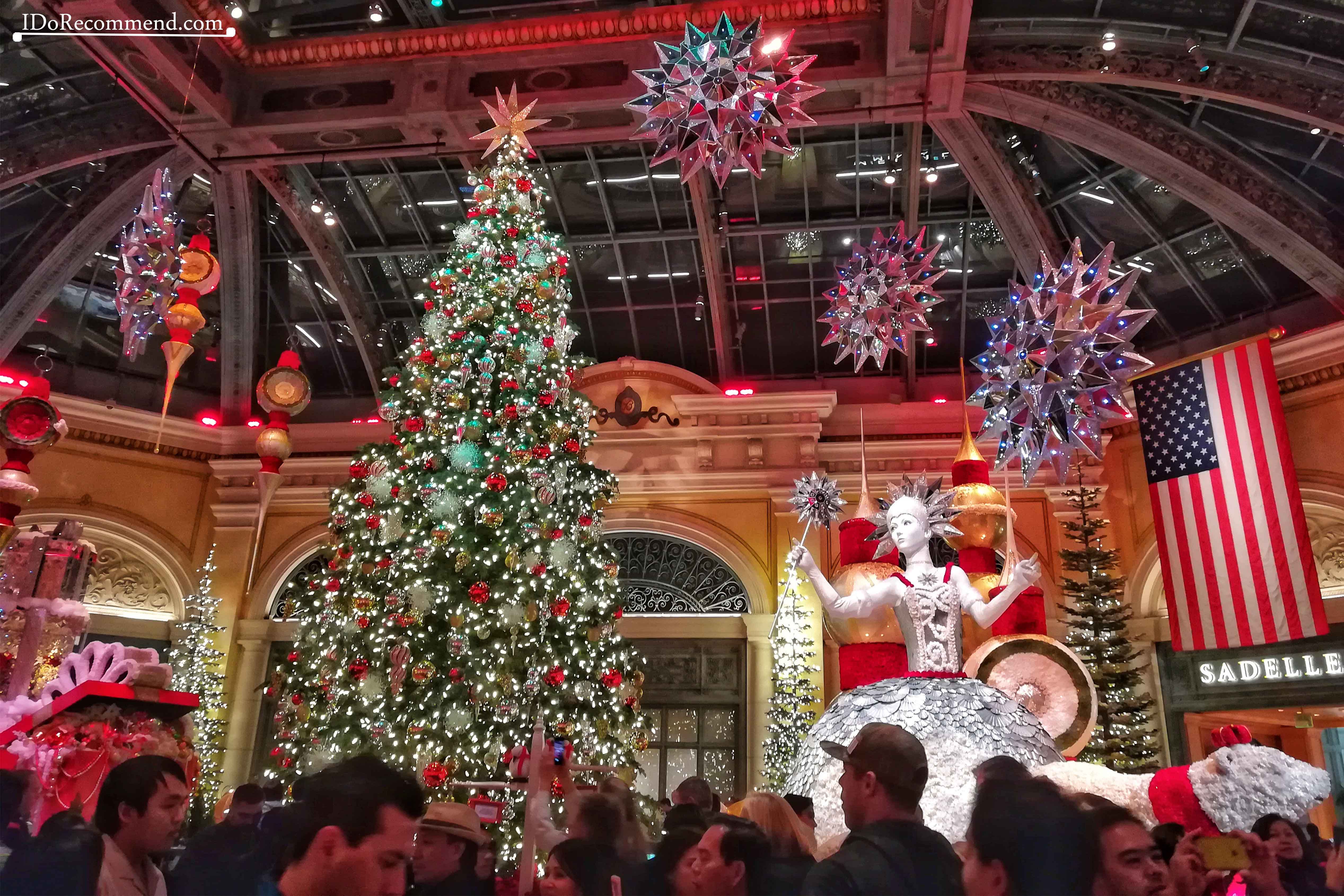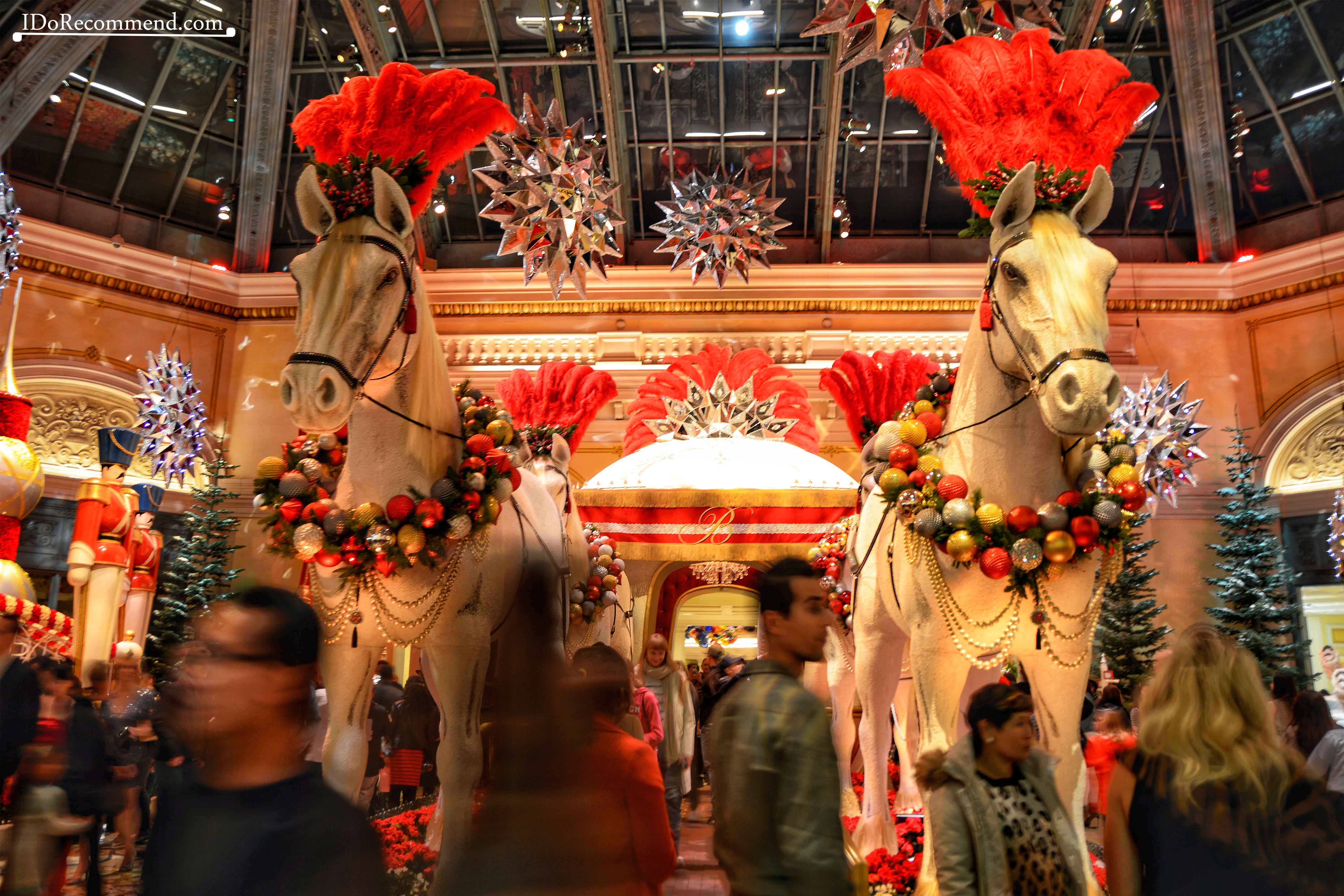 Cosmopolitan Hotel & Casino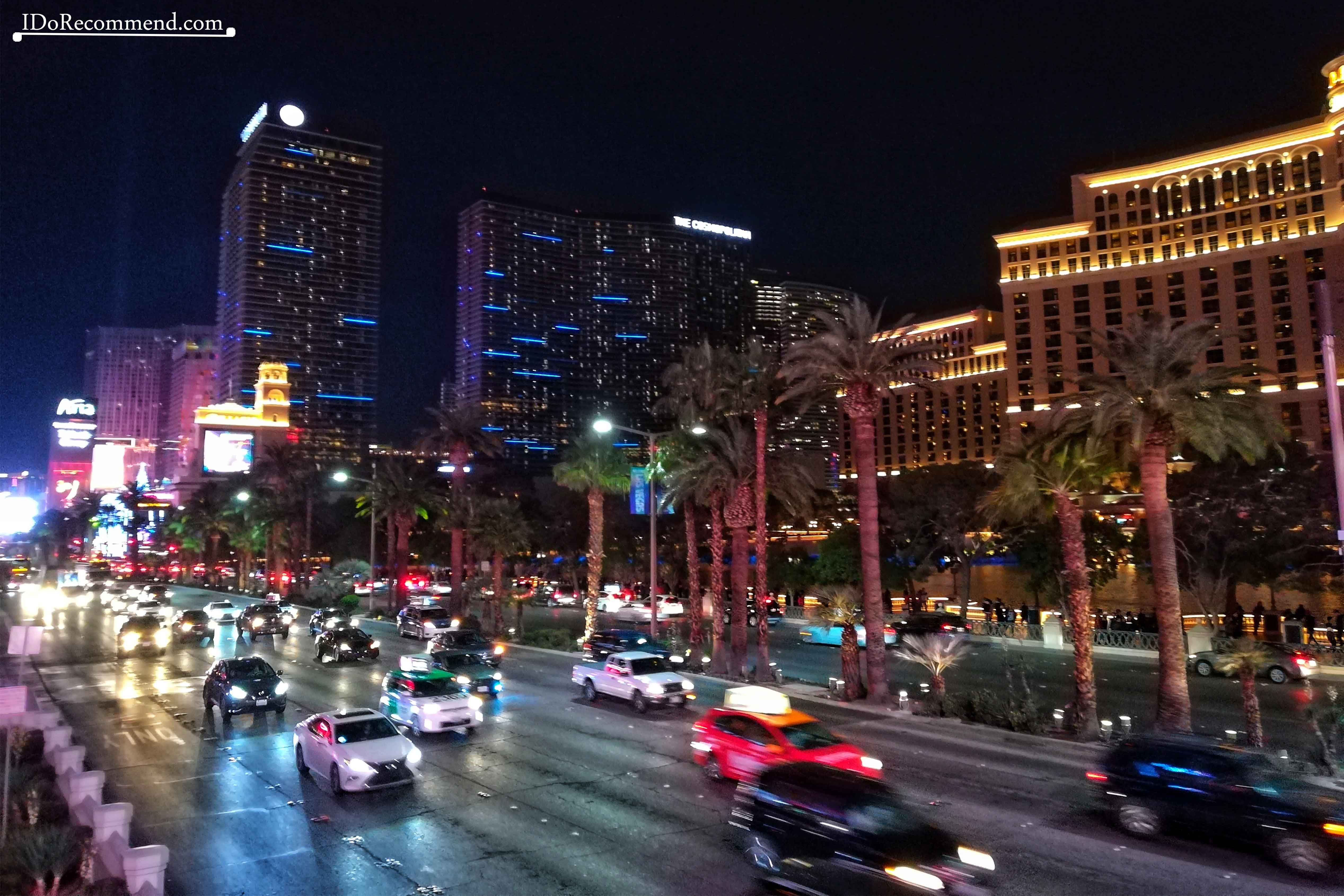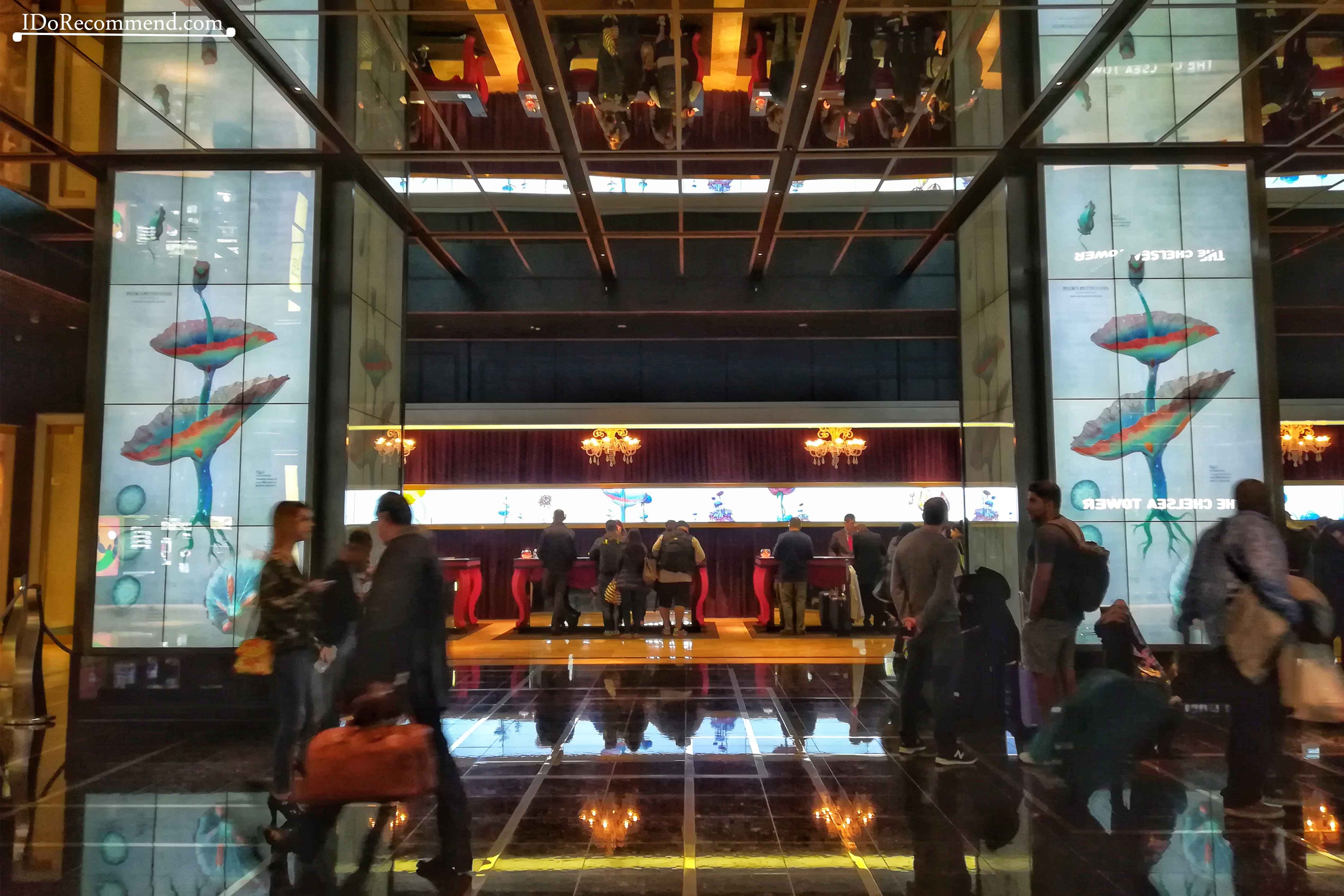 ---
Learn more
Day 1 / Day 3 in Las Vegas December Itinerary
Keep on reading IDR's articles to discover the glamorous Las Vegas and many other incredible places on Earth.