You can check this article for the 3-days itinerary in Las Vegas.
DAY 1

We arrived in Las Vegas from Hawaii. It was a long day in which we changed 3 planes. After arriving in the airport, we went to pick up our car from Budget and eventually arrived at the hotel around 2 a.m. As expected, the first part of next day was dedicated to recover after the exhausting trip.
---
Whole Foods Market
For lunch we chose our favorite American supermarket chain called Whole Foods Market. It is an USDA Certified Organic grocery store. Besides the fresh organic produce, it also offers a large selection of vitamins and supplements, as well as handmade soaps, fresh flowers etc.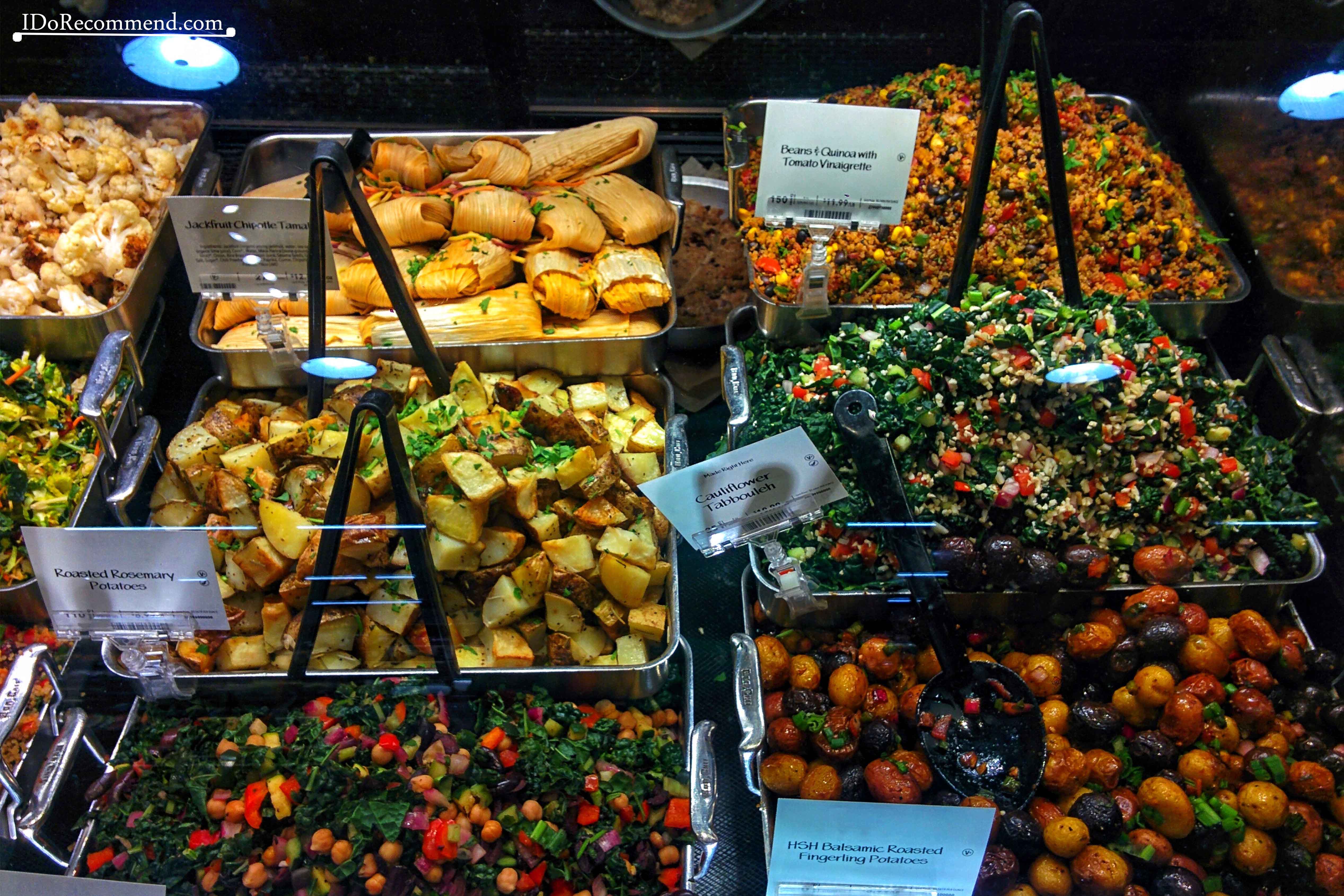 Whole Foods Hot Bar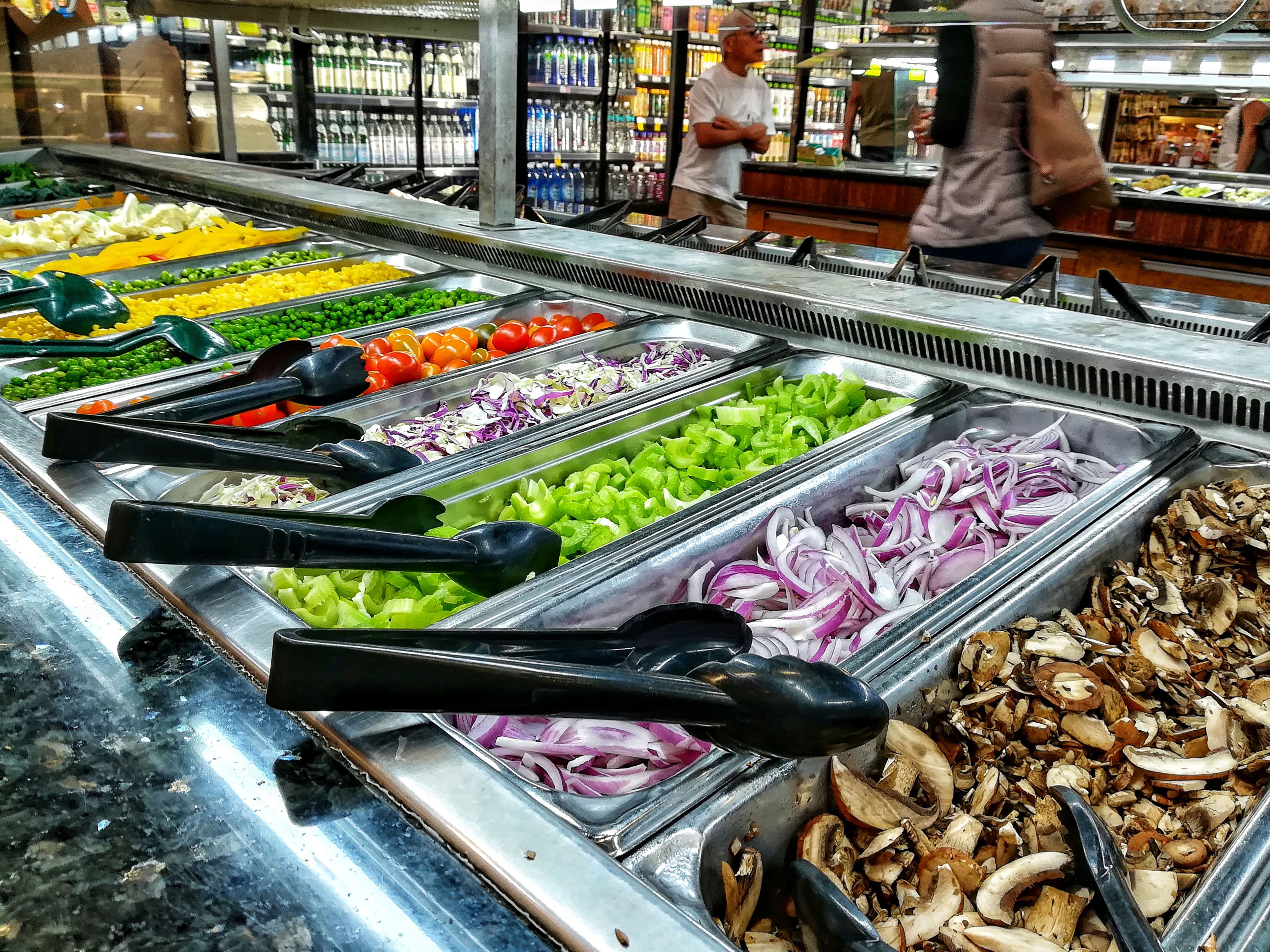 Whole Foods Salad Bar
Each time we ate there we mixed several dishes from the hot bar with salads and always with a fresh juice or an immunity shot (my favorite is the one made of wheatgrass and ginger which has the strongest taste).
Each WFM store has a designated area for eating or enjoying a beverage. It's not the cheapest location for eating, but we preferred to spend money on quality food rather than on gambling (which by the way, as weird as it may sound, we have not tried even once 🙂 ).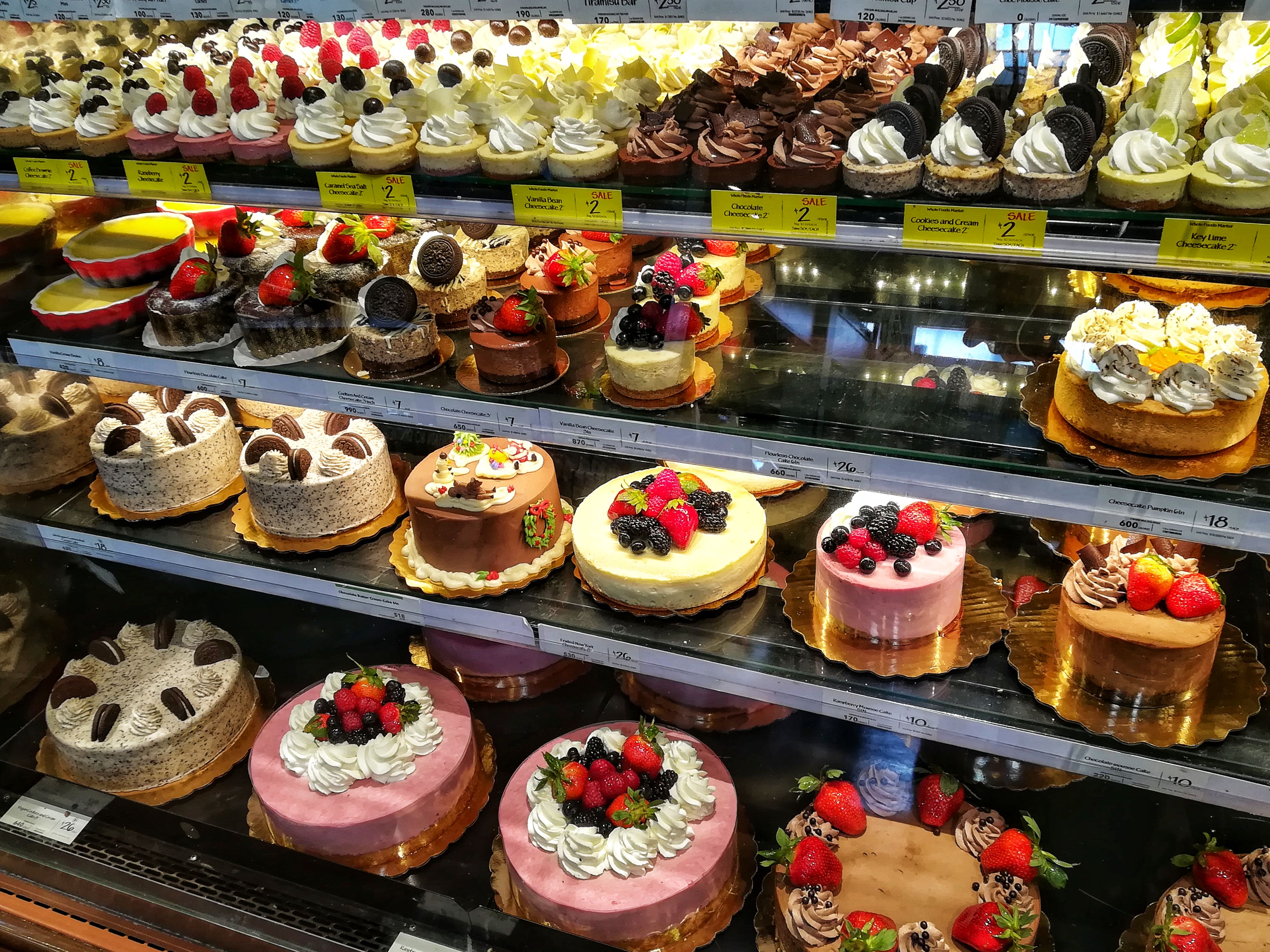 Whole Foods desserts
---
Valley of Fire State Park
The previous night, we checked a blog that we really loved, Earth Trekkers, and found there some spectacular photos from a natural area near Las Vegas. That day, immediately after lunch, we decided to take advantage of the nice weather and go visit the Valley of Fire State Park, 1h away from Las Vegas by car. It's like a blessing to walk around in the middle of the desert in December with temperatures around 15°C/59°F . In summer the average temperature is about 39°C/102°F.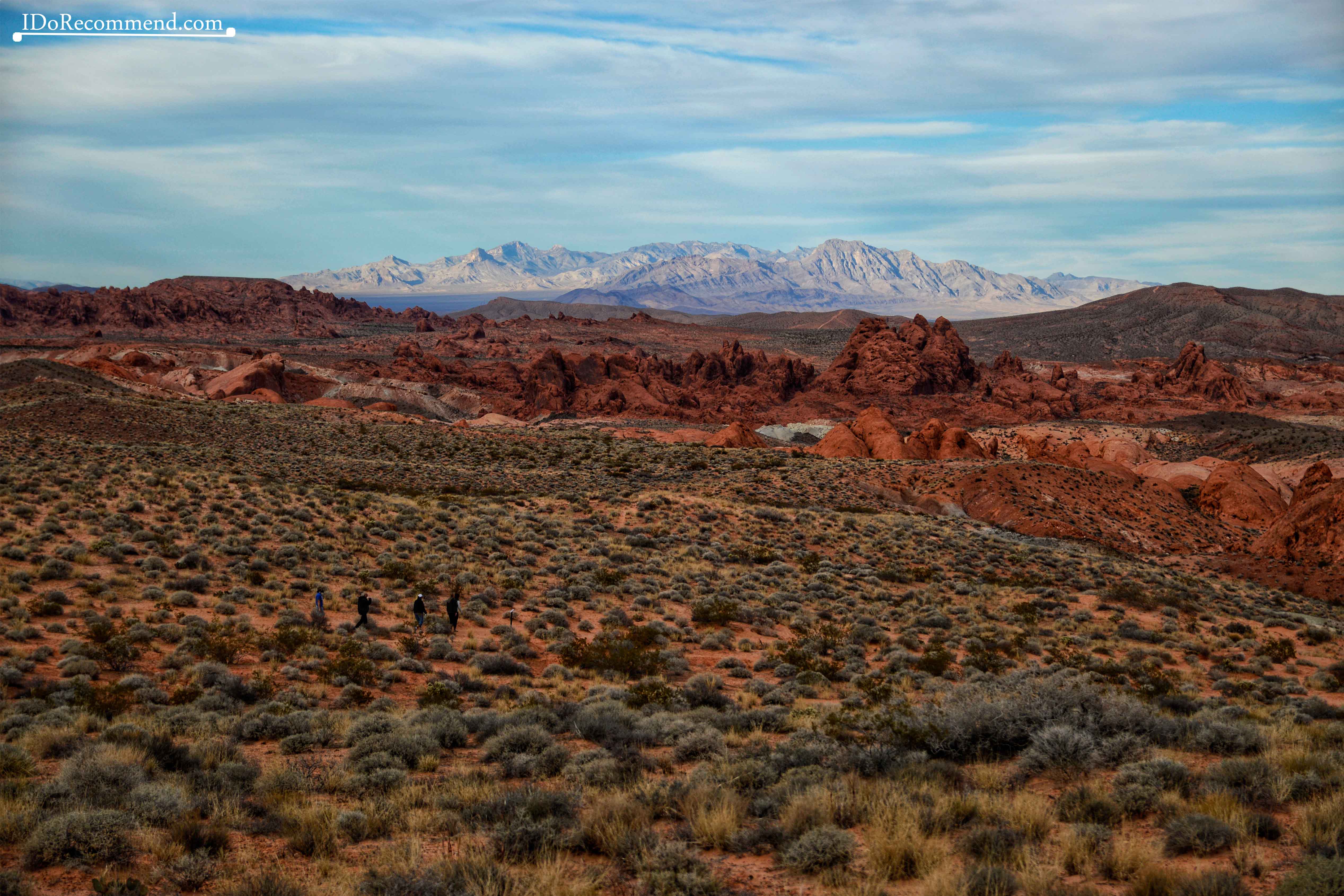 Valley of Fire State Park
The Valley of Fire National Park consists of many bright red sandstone that create amazing vistas. There is a winding scenic loop road that passes by many points of interest (check out the entire list here) like the Beehives, White Domes, Seven Sisters, Atlatl Rock, Arch Rock etc.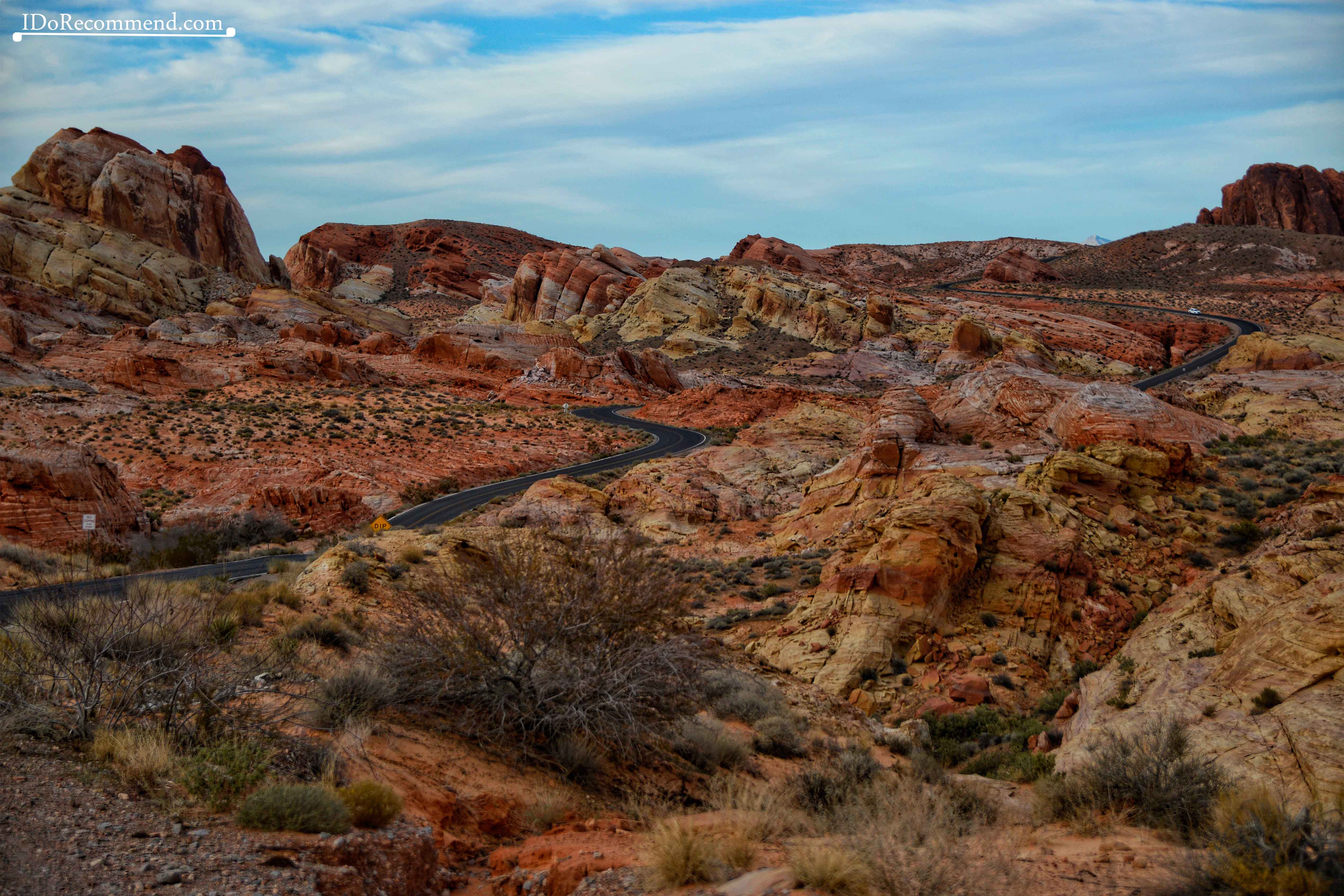 Valley of Fire Highway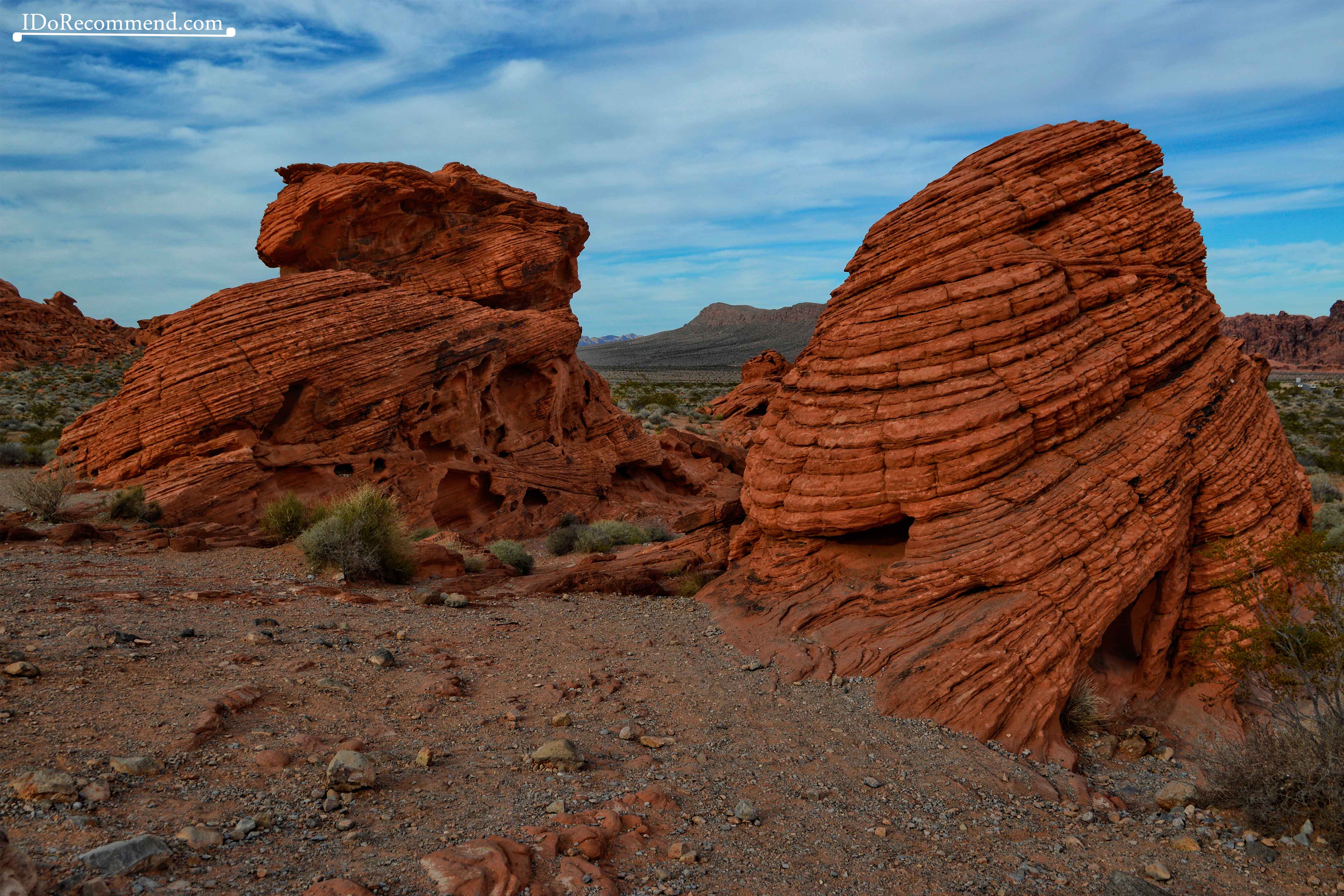 The Beehives
As you can see in the Photography session at the end of this article, I took a lot of photos. I was simply amazed by that natural beauty. Anywhere you looked around, there was a breathtaking view. You can spend more than a day in the park. There is even a camping place for tents/RVs. You can have a picnic in the shaded areas or hike one of the various trails (Rainbow Vista, Pink Canyon, The Fire Wave, White Domes etc.).
On the way back to Las Vegas we saw one of the most amazing sunsets. The sun greeted our eyes with a wide range of red tones.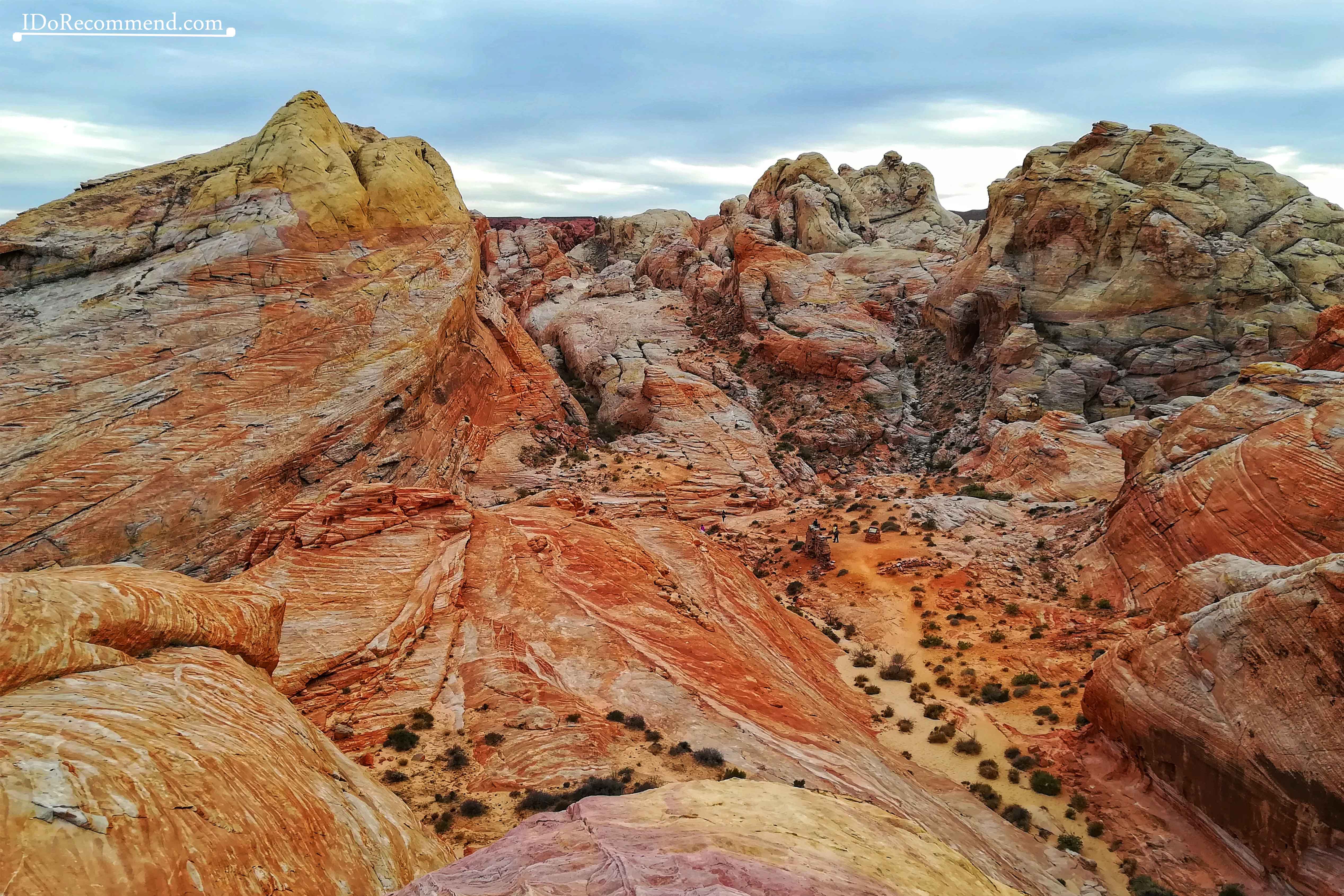 White Domes

Valley of Fire State Park
Entrance fee
10$/vehicle/day
Camping
20$/night
Additional 10$ for sites with utility hook ups.
Park pass
They don't accept National Parks Passes
(we had an annual pass called AMERICA THE BEAUTIFUL – The National Parks and Federal Recreational Lands Pass which was 80$)
Phone signal
I didn't have cell phone signal at all in the park.
---
Fremont Street
At night we visited Fremont Street in Downtown Las Vegas. It was the first paved street in Las Vegas. To this day, it's still one of the most famous streets in Las Vegas besides Las Vegas Strip.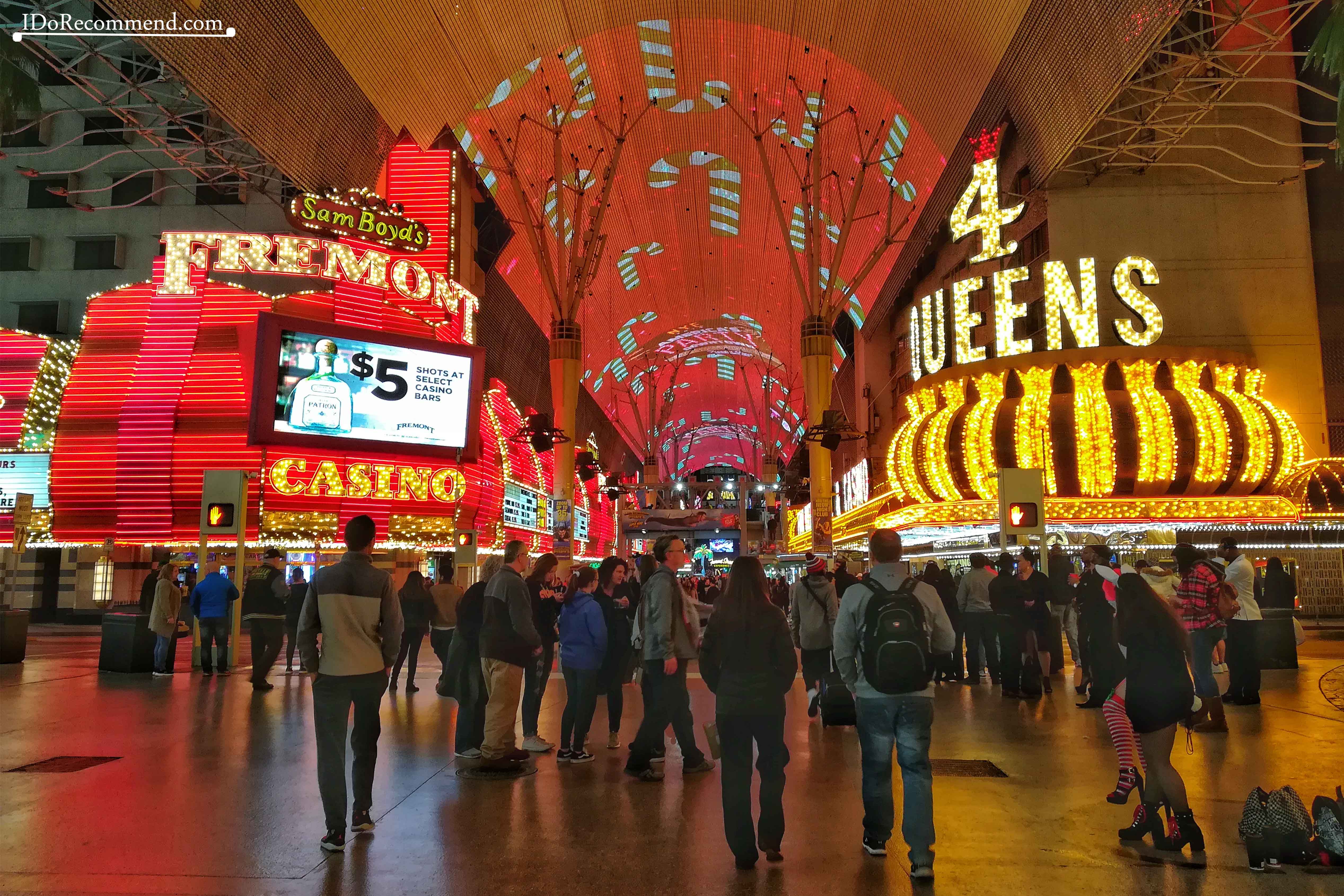 I didn't like it that much because it was extremely noisy and not as stylish as the sophisticated hotels from the Strip. But it is an experience to see how Las Vegas looked like in the beginning. The street is home to live concerts, many cheap gift shops, a free light show on the world's largest video screen (Viva Vision). Under that screen there is a zip line (SlotZilla) where you can fly above Fremont like Superman.
---
Photography
Now let's enjoy more photos that we captured during that day ♥
Valley of Fire State Park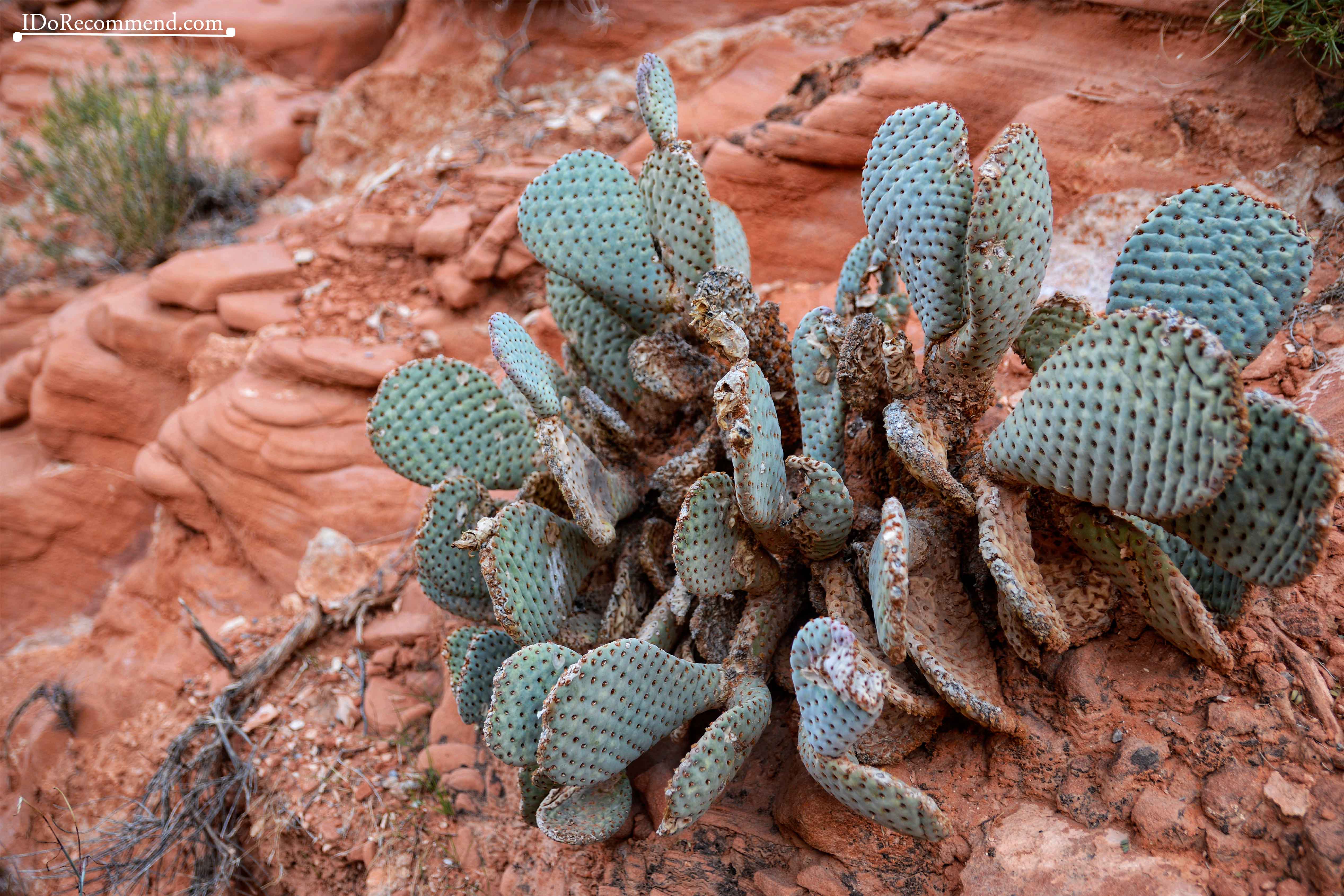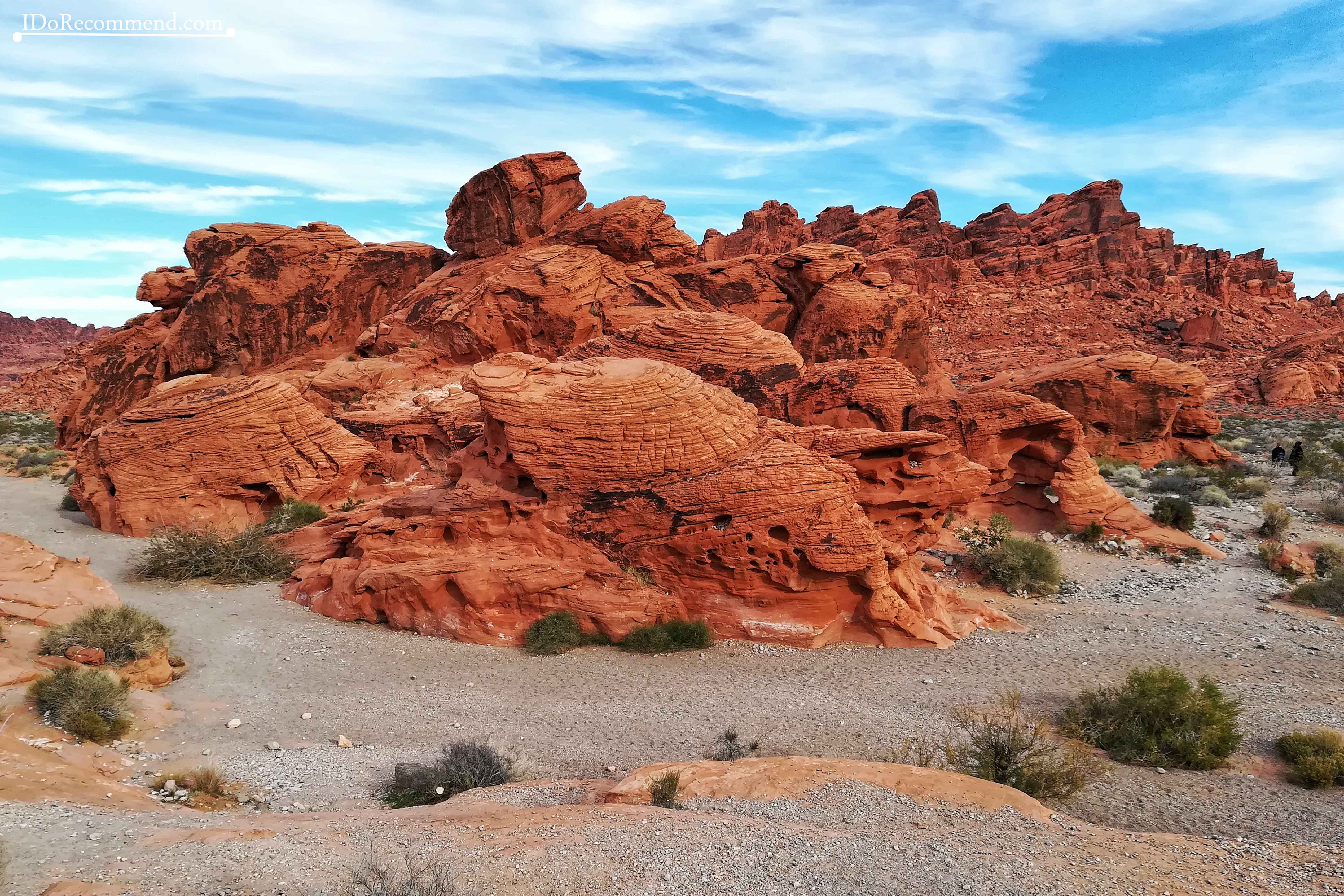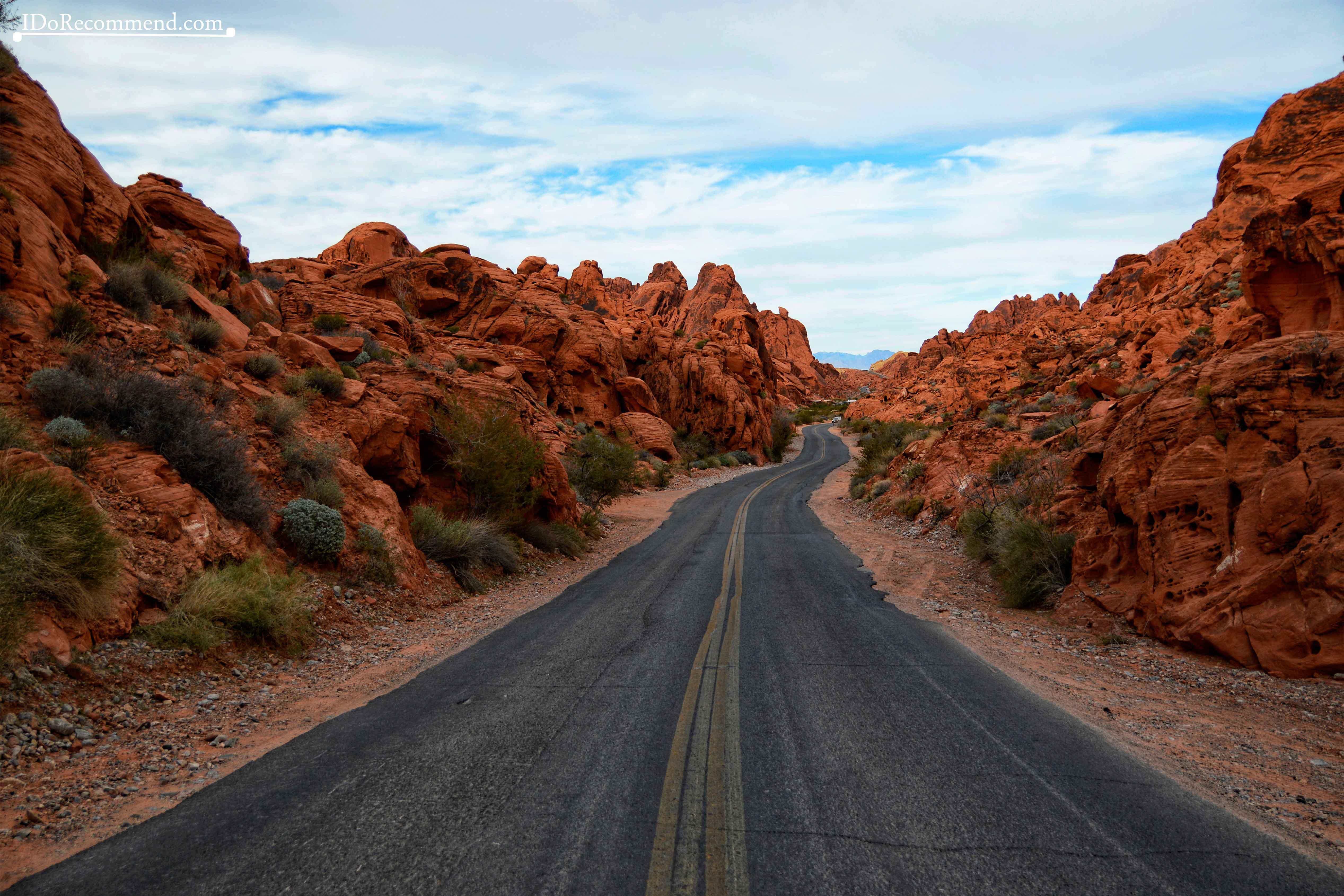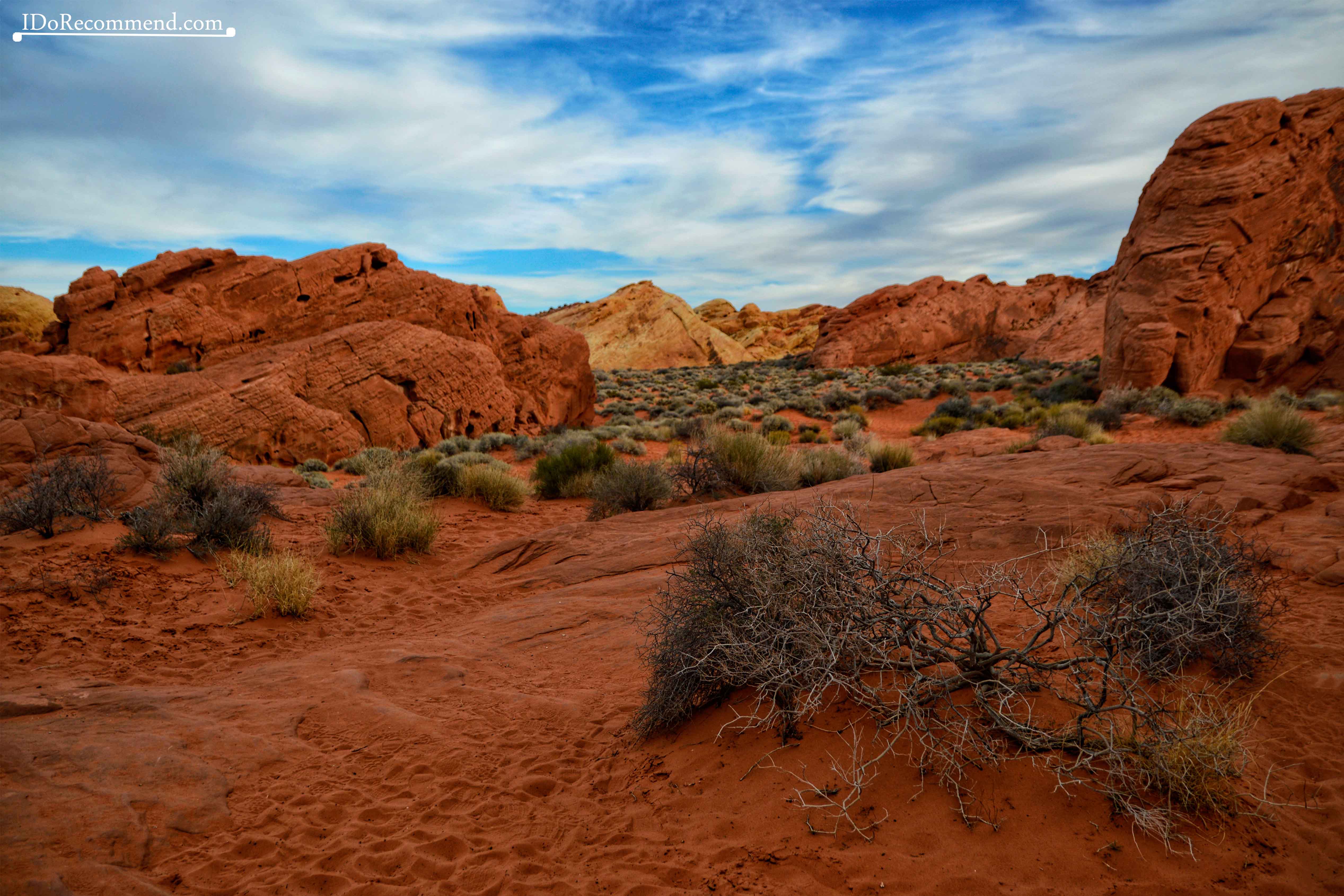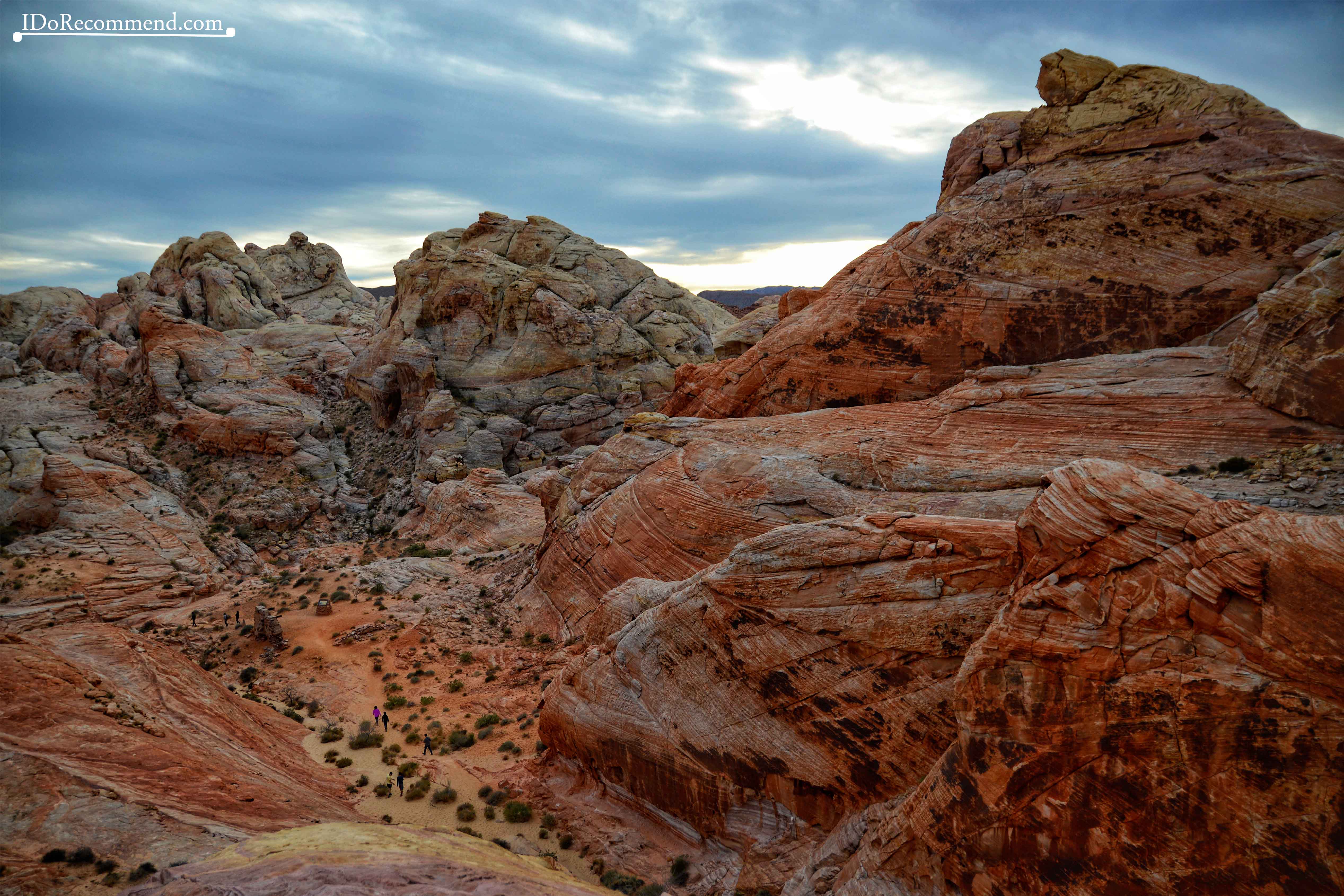 Sunset near Las Vegas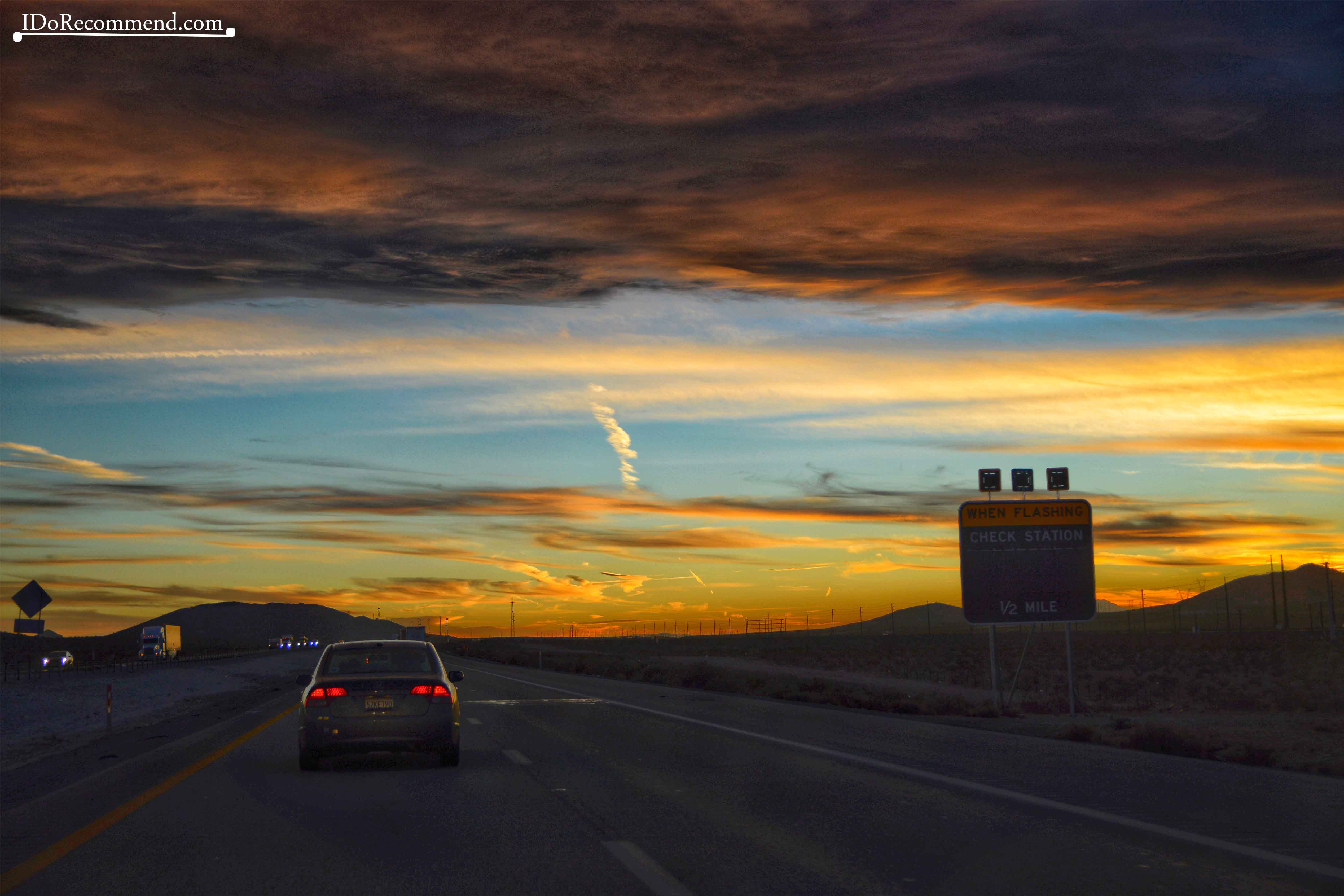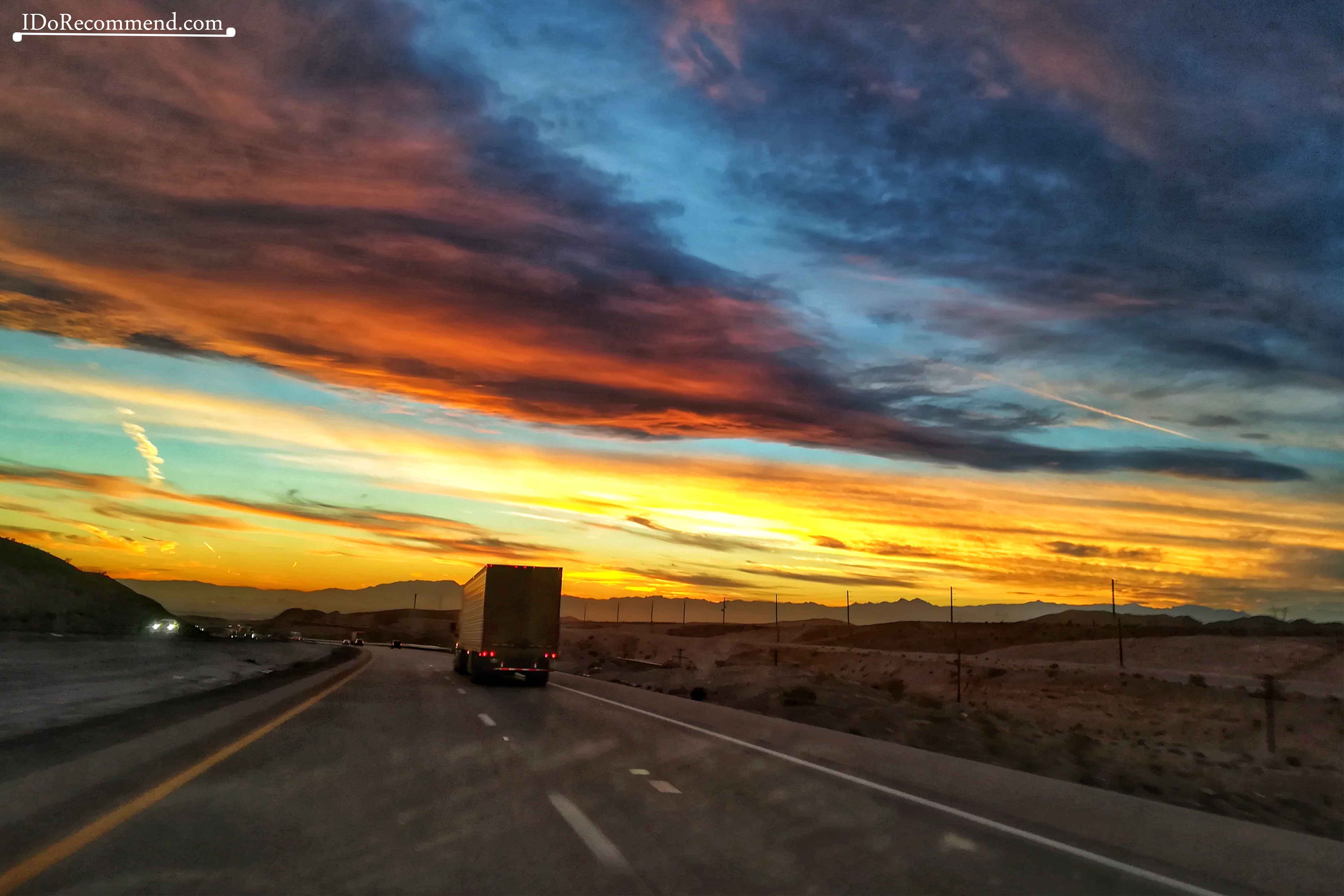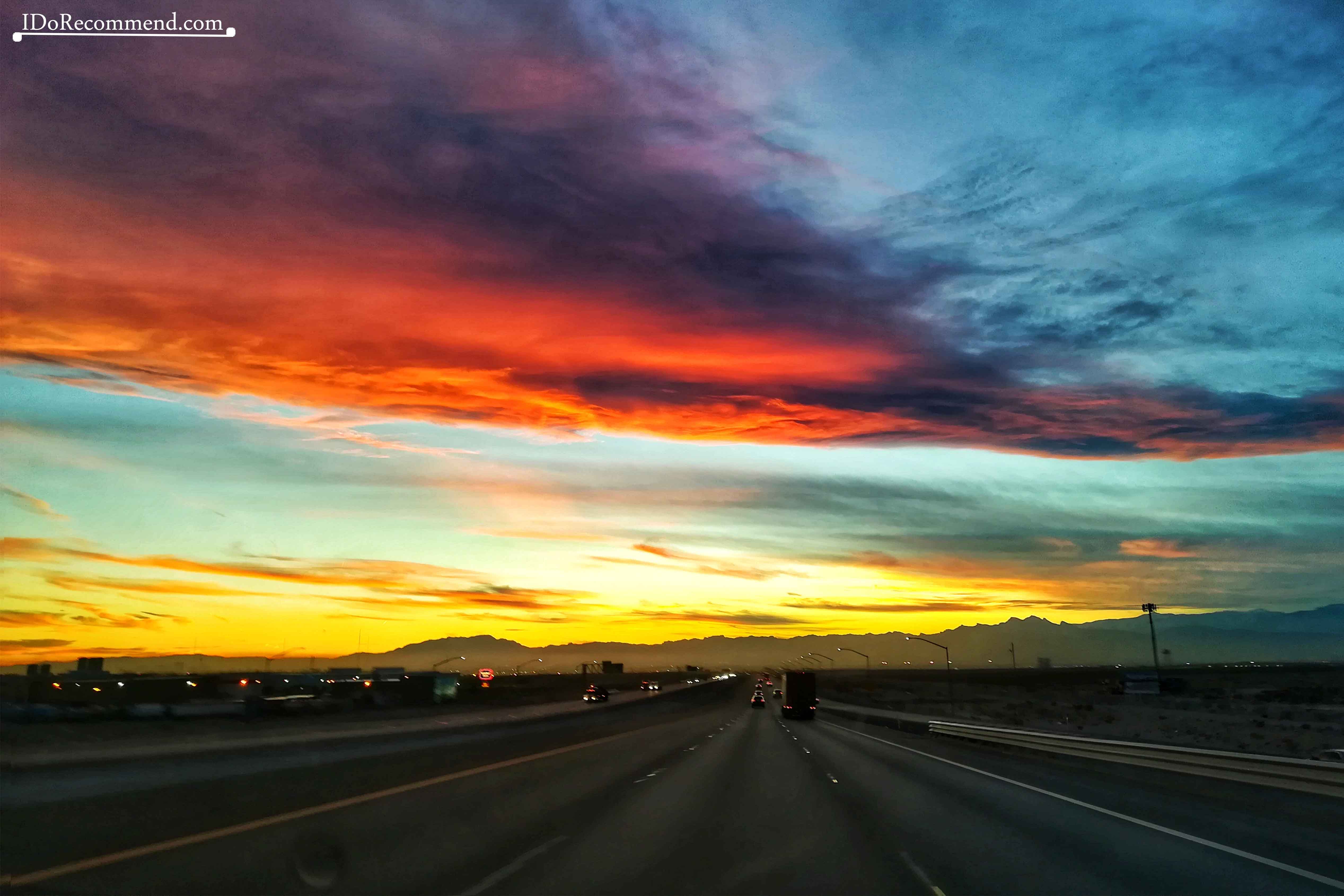 Fremont Street Downtown Las Vegas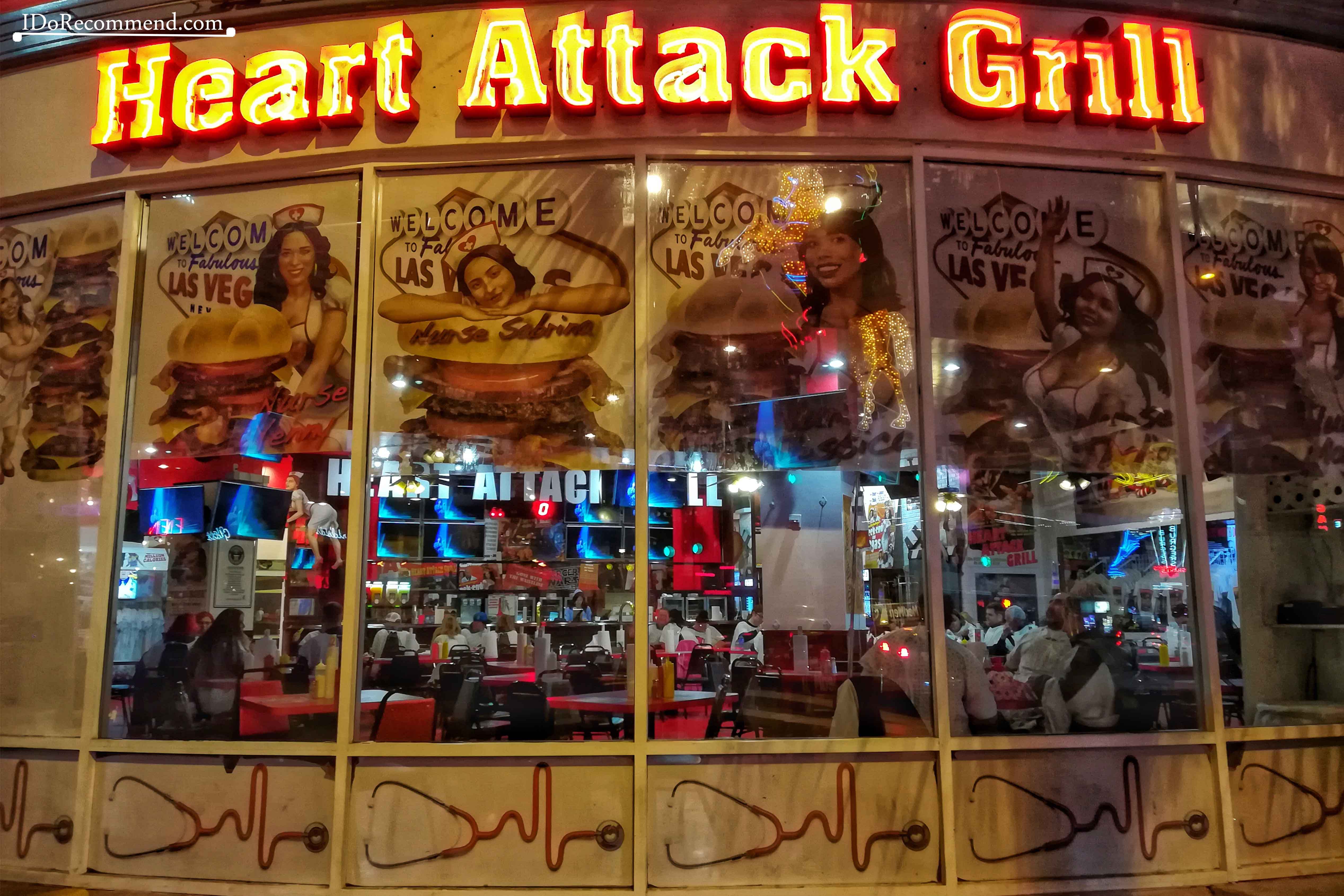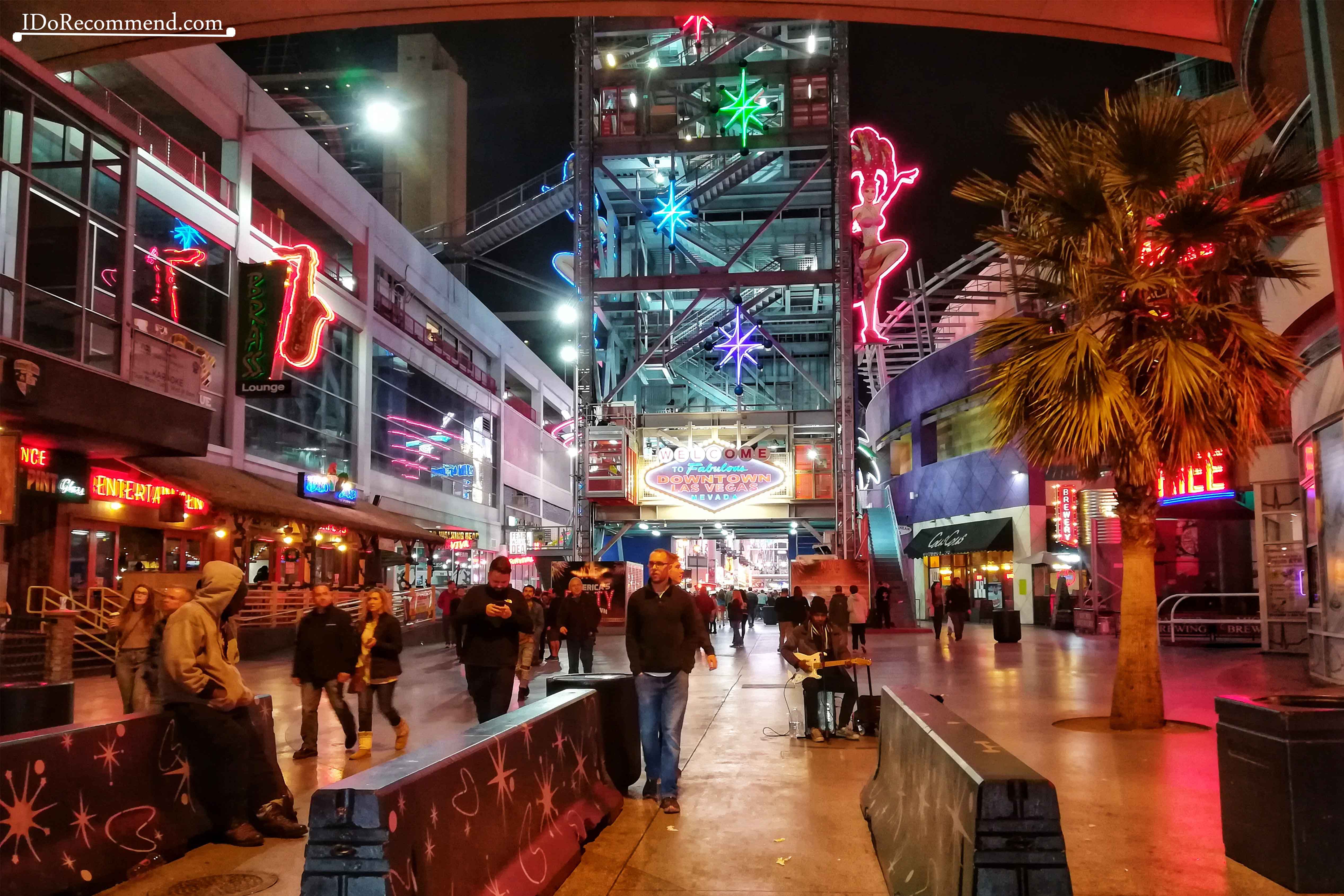 ---
Learn more
Day 2 / Day 3 in Las Vegas December Itinerary
Keep on reading IDR's articles to discover the glamorous Las Vegas and many other incredible places on Earth.
Do you like this article?
Click on a star to rate it!
Average rating 5 / 5. Vote count: 4