We chose to visit The Seychelles after seeing some unreal pictures of it on the Internet. We loved it so much that we decided to visit it twice, two years apart. The photos gallery from the end of this post (that we called it "The memories collection") will explain for sure our craziness of spending money twice on this destination.
We've decided to visit the three most inhabited and popular islands: Mahé (with the capital Victoria), Praslin and La Digue (4th largest island).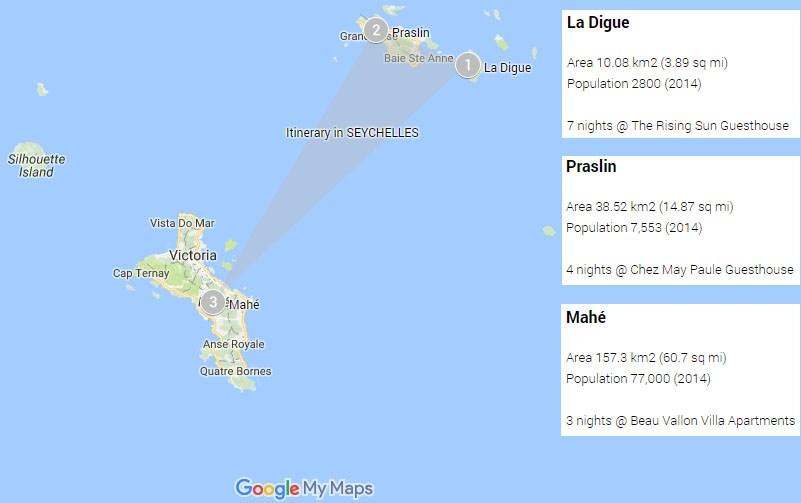 The amazing La Digue is by far our favorite island from all that we have visited so far. This is why we were so organized and we are now able to dedicate this special Travel Itinerary article to it. For the other islands we've written two articles with Top 10 things to do in Praslin and Top 10 things to do in Mahé.
---
From now on, all the information within this article will be related to La Digue. Let the journey begin! ♥
We were totally surprised to find that amazing island more noisy and polluted in 2017 in comparison with 2015 when there were no cars. It's a pitty, this way it will lose its charm!
LOCATION
La Digue Island in The Seychelles
DURATION & MONTH
One week in April
TRANSPORT
Airline tickets to The Seychelles → momondo.com – we chose a Qatar Airlines flight from Europe with one stop in Doha
Arrive to La Digue (all the information here) → by high-speed catamaran from Victoria jetty, Mahé island (Cat Cocos ferry operator)
Inside La Digue → explored the island on foot or by bicycle (rent a bike)
ACCOMMODATION
Guesthouse → booking.com (The Rising Sun Guesthouse)
COSTS
Airplane ticket → it depends on the period and on your departure city
Fast ferry → 122 euro/person in the main cabin (round trip from Victoria jetty to La Digue Marina)
Guesthouse → 150 euro/double room/night (breakfast and dinner included)
Bike rental → 100 SCR/bike/day (around 7-10 euro)
IMPRESSIONS
La Digue was the most beautiful exotic destination we've seen so far.
This place is a tropical paradise (stunning landscapes with white-sand beaches everywhere and gorgeous, lush jungle covering the islands' hills).
Rising Sun Guesthouse was an affordable option and the dinner (local Creole food) was fantastic. So yummy!
---
We followed the itinerary below just to make sure that we will have enough time to explore every single beach (or as many as possible) within one week.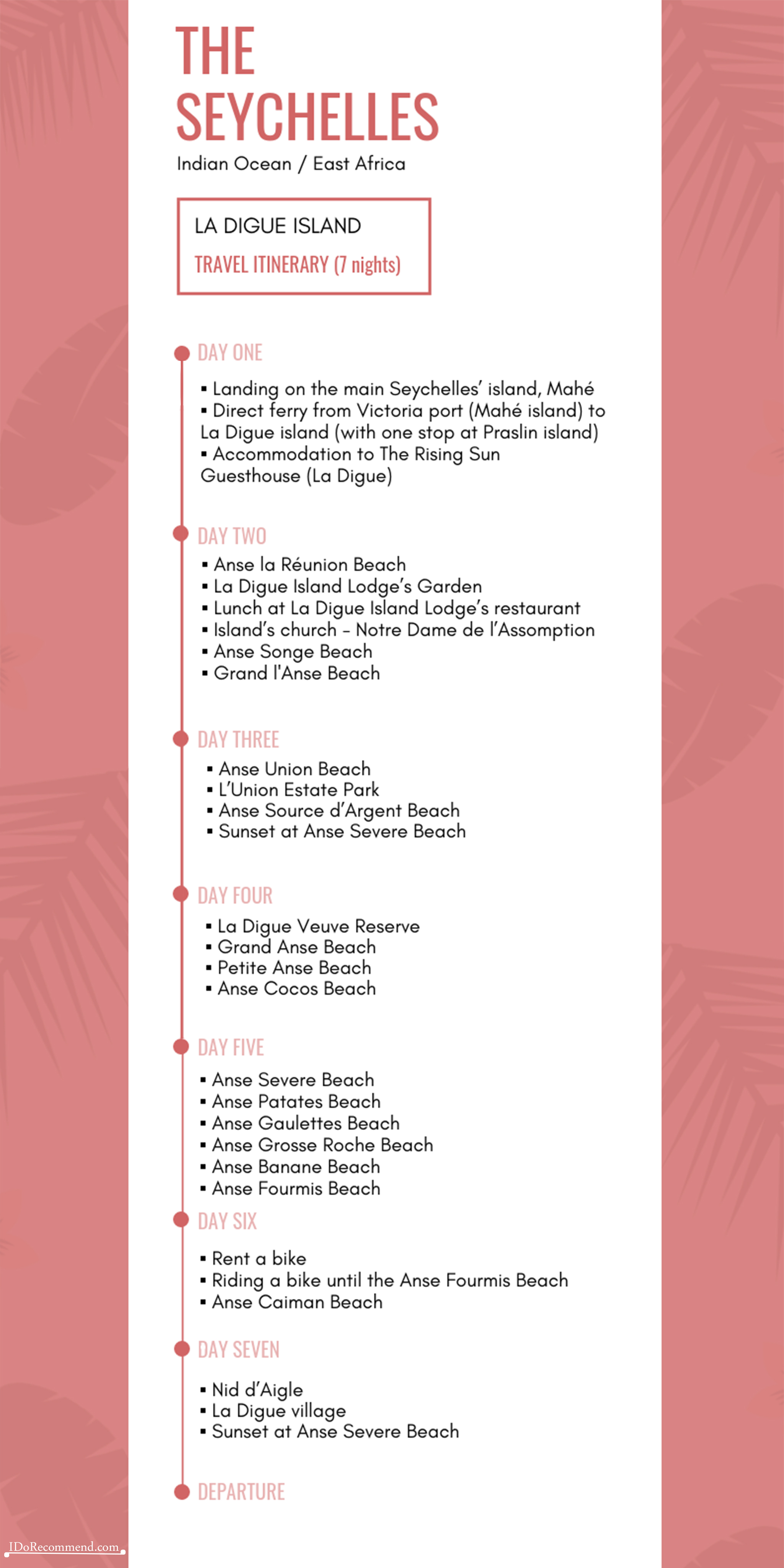 Here is more detailed information about each of the 7 days spent on La Digue:
DAY ONE / DAY TWO / DAY THREE / DAY FOUR / DAY FIVE / DAY SIX / DAY SEVEN
---
Besides the information presented in the other article that is valid for La Digue as well, here are some other useful things related to that small island:
Did you know? → things related to La Digue's geography
Good to know → very useful things to know about La Digue
Advice → important lessons we've learned after being there
Pay attention to → very important things to take into account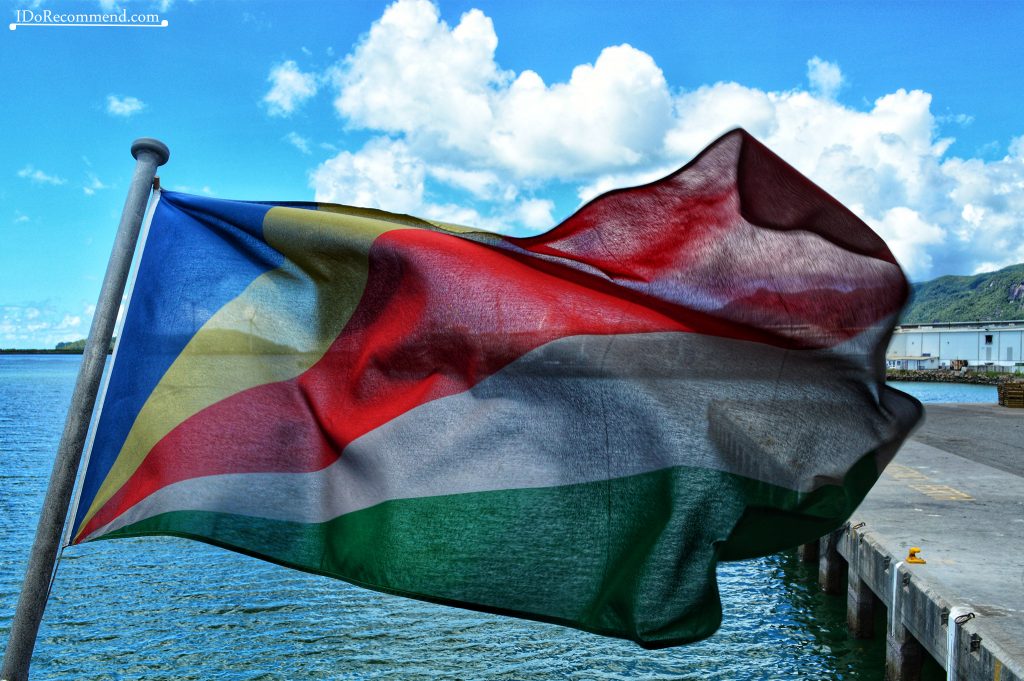 ISLAND
La Digue Island is the fourth largest island in Seychelles and lies 40 kilometers (25 miles) from Mahé and 7 km (3.5 miles) from Praslin.
POPULATION
The island has a population of around 2,900 people.
HIGHEST ELEVATION
The highest elevation on the island, Nid d'Aigle (333m), that is at 10 min climbing from Belle Vue point, offers an almost-perfect 360 degree view of La Digue and its neighboring islands.
ECO-CAPITAL
La Digue has already started to draft a five-year plan in order to achieve 100% green status by the year 2020. Since then various initiatives have been undertaken to transform the island into the country's eco-capital, including the introduction of clean energy vehicles.
---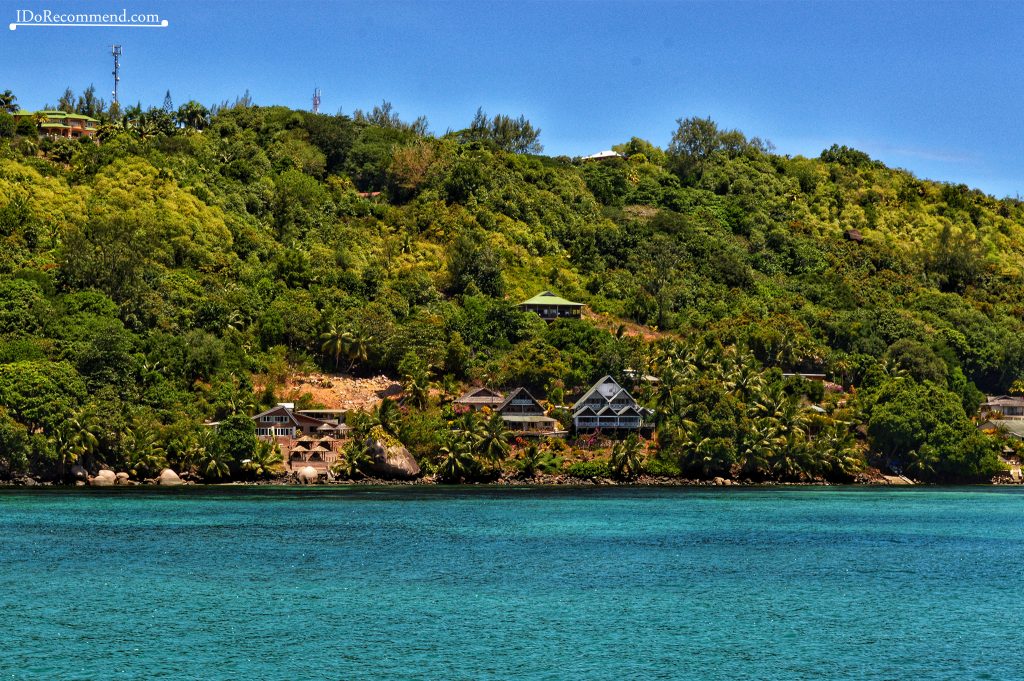 ROADS
La Digue has narrow roads and is not as crowded as the other bigger islands. It can be easily explored on foot or by bicycles which are parked all over the places: in front of the guesthouses, on the beaches.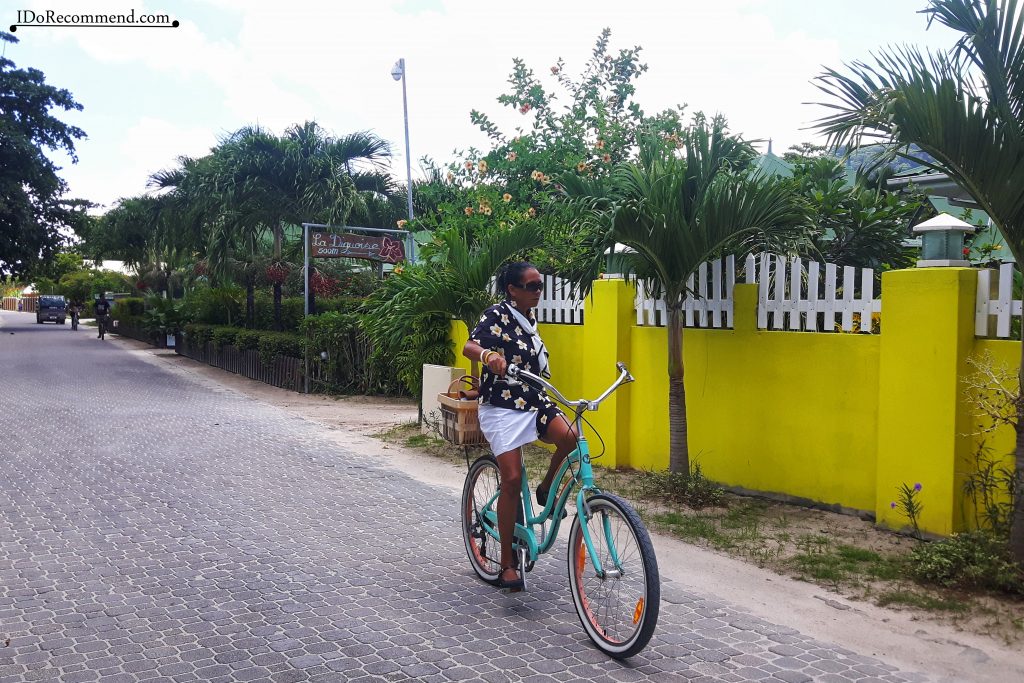 BUS
There are no buses on La Digue island.
TRANSPORT SERVICE
When arriving to the island by ferry at La Digue Marina there are lots of Creole people offering their service to get you to your hotel/resort by car/by bicycle.
STORES
Grocery stores and fresh markets are extremely limited.
---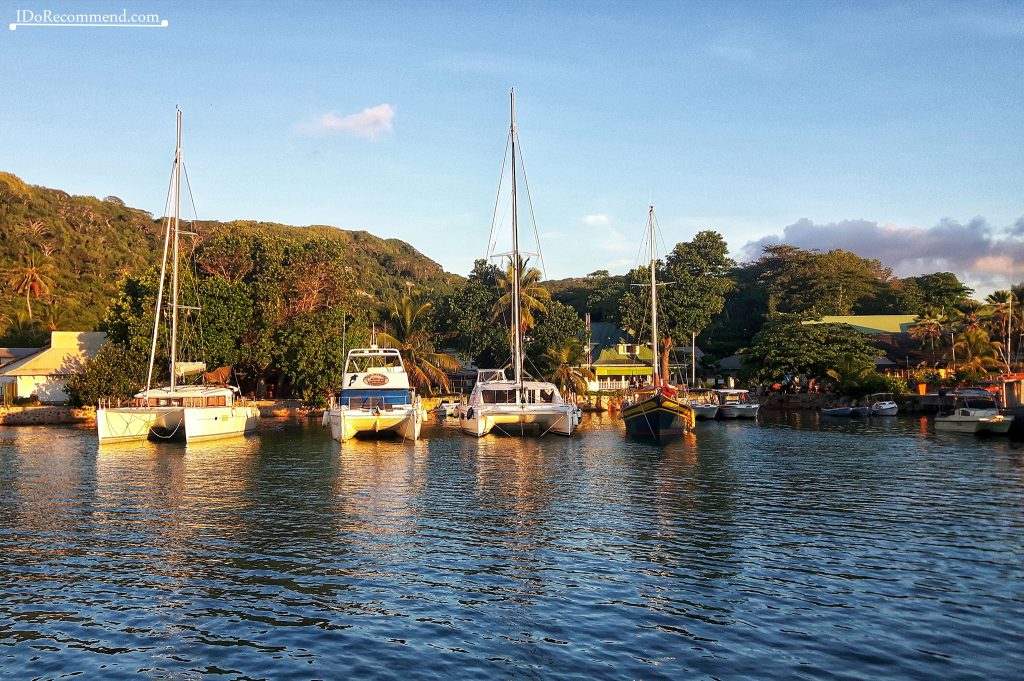 FLASHLIGHT
As there are no street lamps on the island and the bicycles often don't have their own light, a flashlight or better a headlamp would be very useful during the night.
ACCOMMODATION
Check out this useful website, SeyVillas, offering lots of accommodation choises and giving specific information about the beaches.
---
The various warnings mentioned in the previous article remain the same. As they are very important, you can find them again down below. Make sure you read them carefully and take them into serious consideration, especially the one related to water strong currents.

COCONUTS
Coconuts falling from trees may cause serious injury.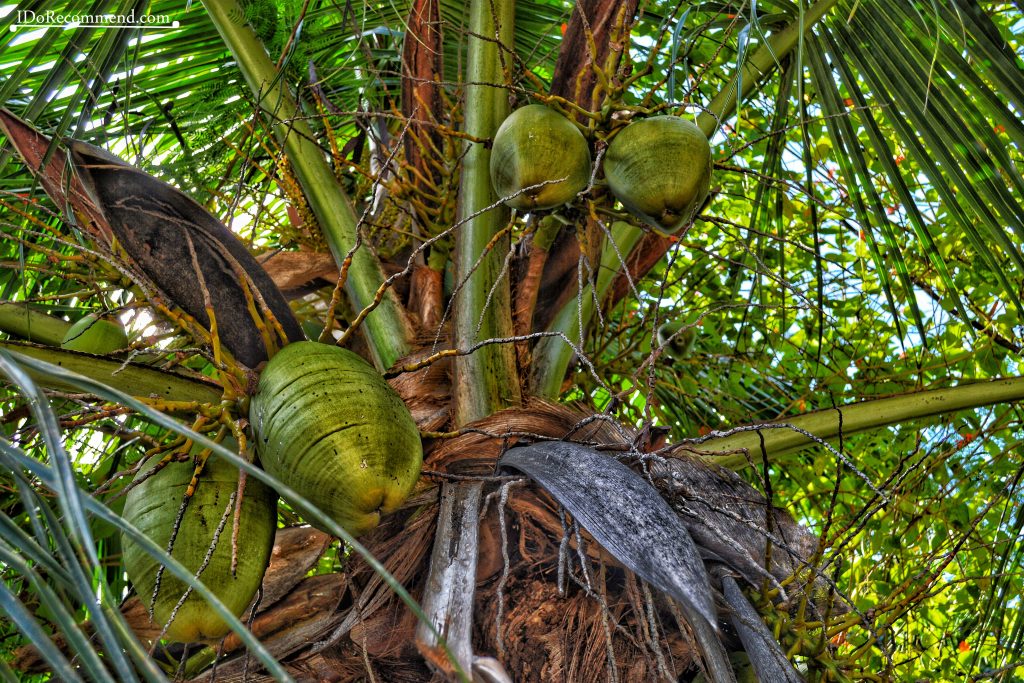 STRONG CURRENTS
Take care when swimming or snorkeling. There are strong currents on different beaches at different times.
Beaches that offer safe swimming during the south east monsoon (May to September) may not be safe during the north east monsoon (November to March) and vice versa.
Seek local advice, heed signage on beaches and stay within your depth.
LIFE GUARDS
Beaches do not always show safety information and you shouldn't assume they're safe.
Life Guards does not exist on most of the beaches from La Digue.
LIFE JACKET
Most of the inner island resorts are accessible by ferry.
You should pay attention to safety briefings and make sure life jackets are provided, especially on smaller excursion boats.
INJURE
Be careful of injuring your feet or other exposed areas on coral rocks.
ILLEGAL DISHES
There are certain dishes that were once part of Seychellois custom that are now illegal. Unfortunately, some of these old traditional foods are still illegally eaten.
If you're offered dolphin, turtle, tortoise, or coco de mer it is illegal – do not eat it! You can eat instead a lot of fresh fish.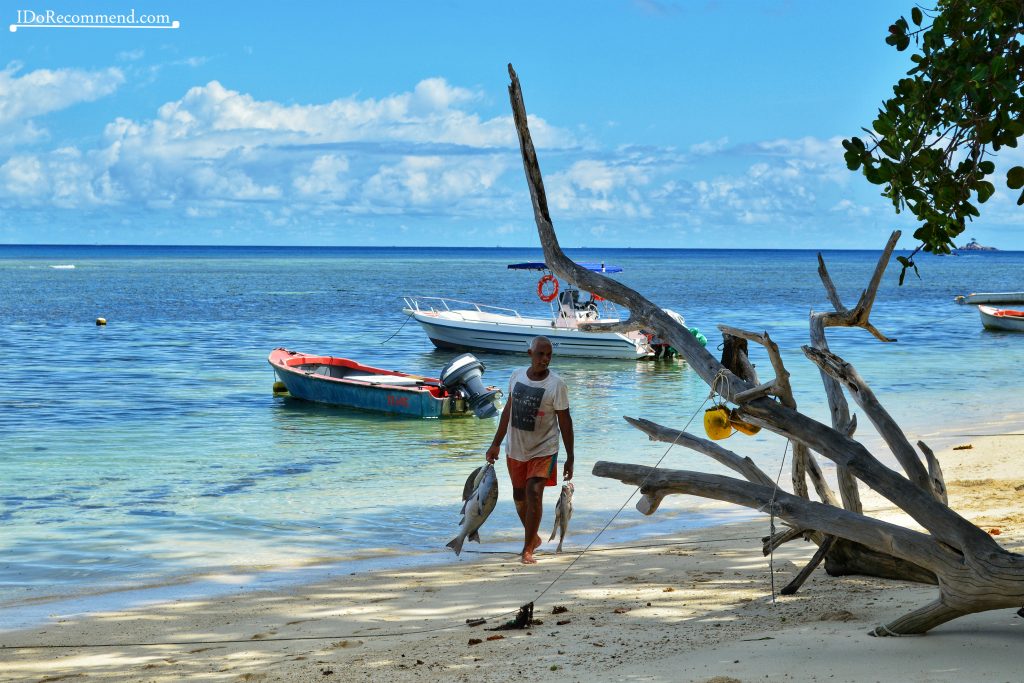 PUBLIC LIGHTING
As there are no street lamps on the island and the bicycles often don't have their own light, a flashlight or better a headlamp would be very useful during the night.
SAND FLIES
In order to avoid being bitten by them, make sure you bring a thick beach mat or beach towel to sit on. If you use insect repellent, that can also help.
If you do happen to be bitten, tea tree oil and zinc salves are good treatments against the bites themselves.
CREDIT CARDS
Credit cards are rarely accepted outside of major hotels. There are only 4 ATM on La Digue island.
---
Now enjoy this amazing collection of photos that we captured during our visits there ♥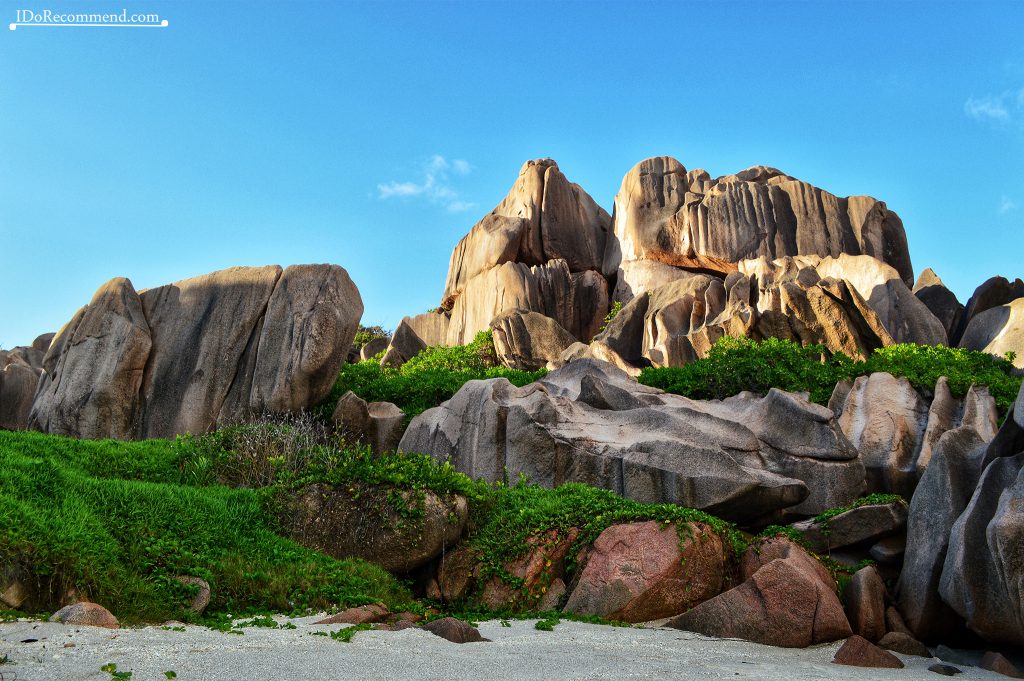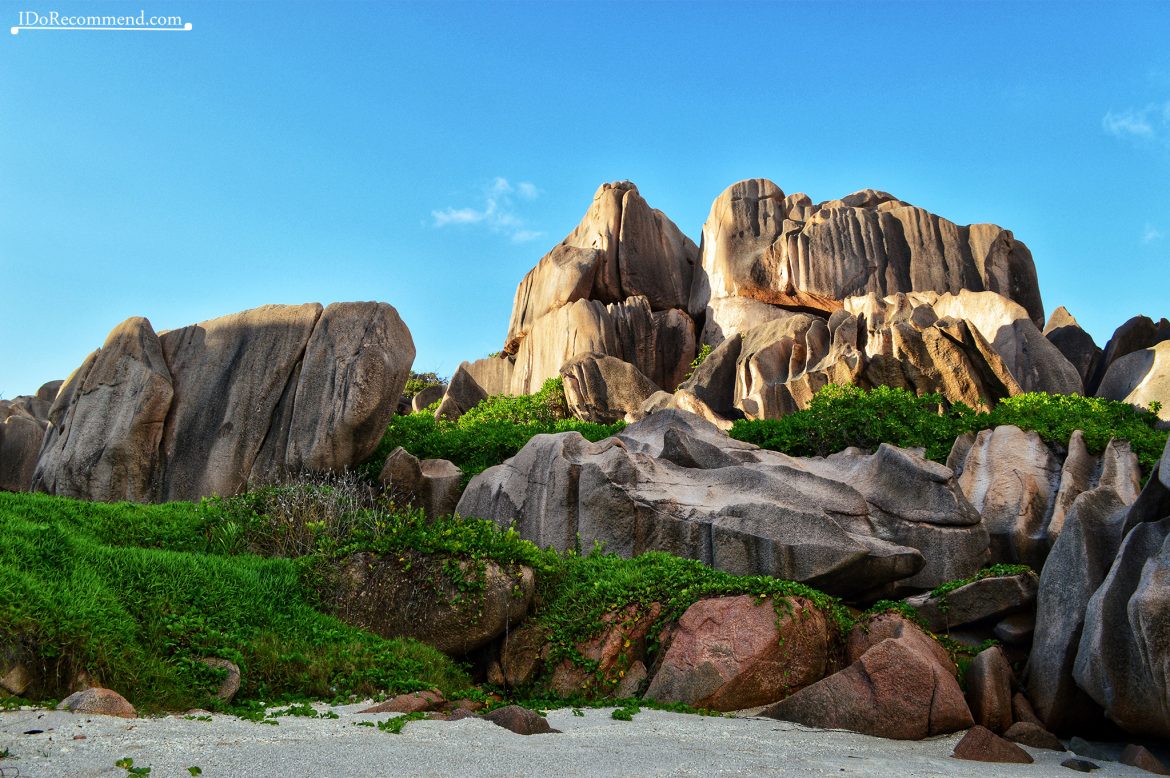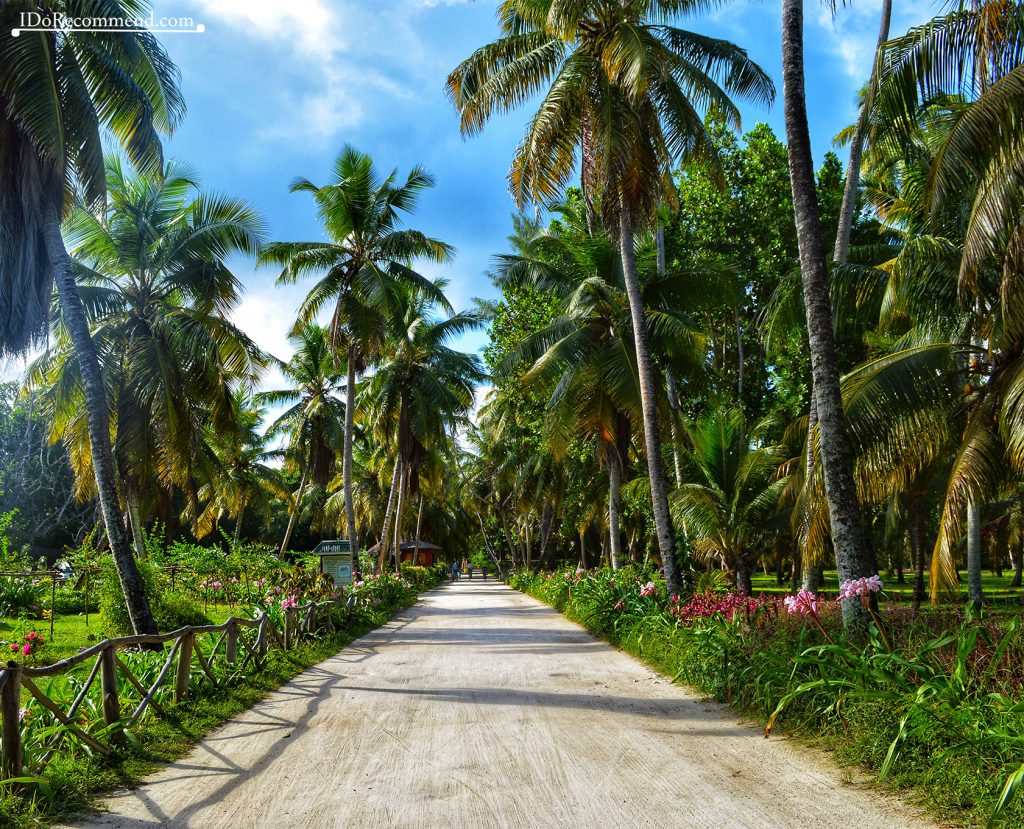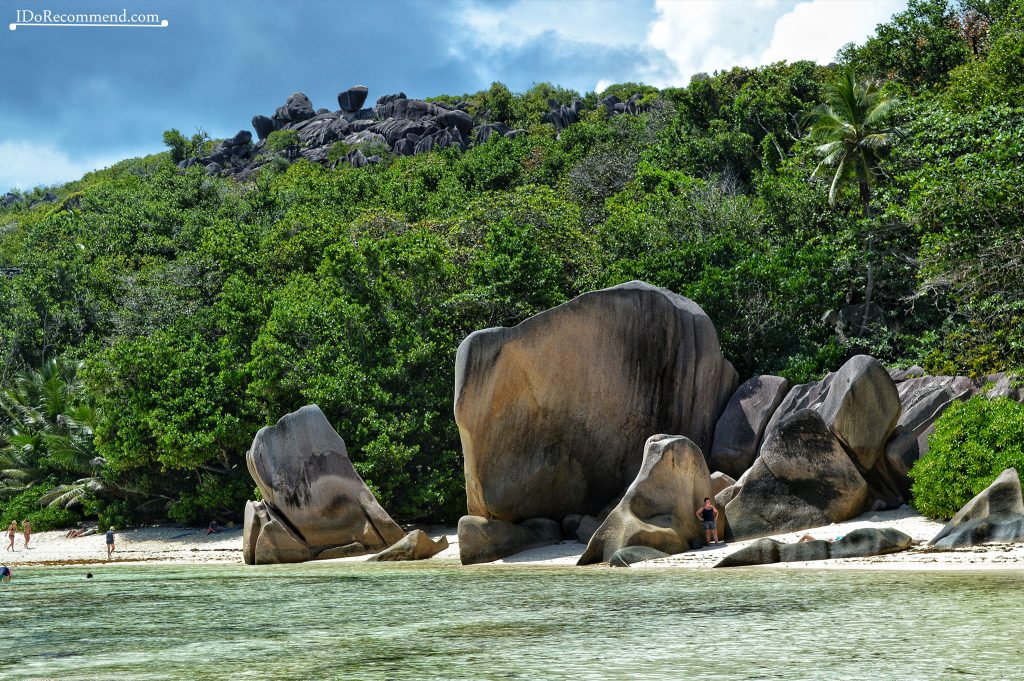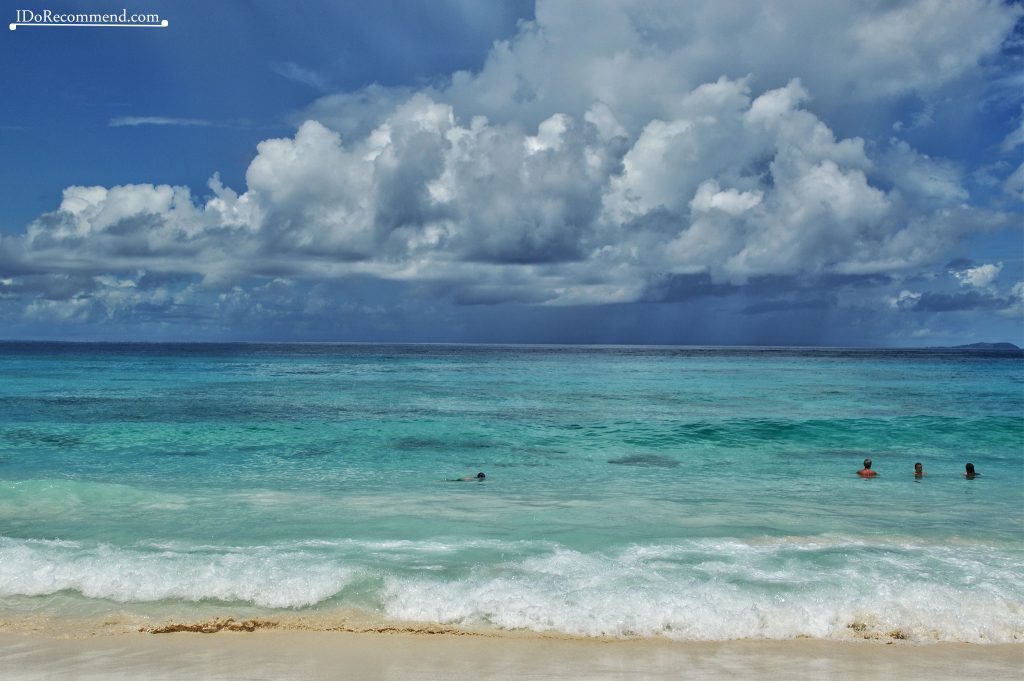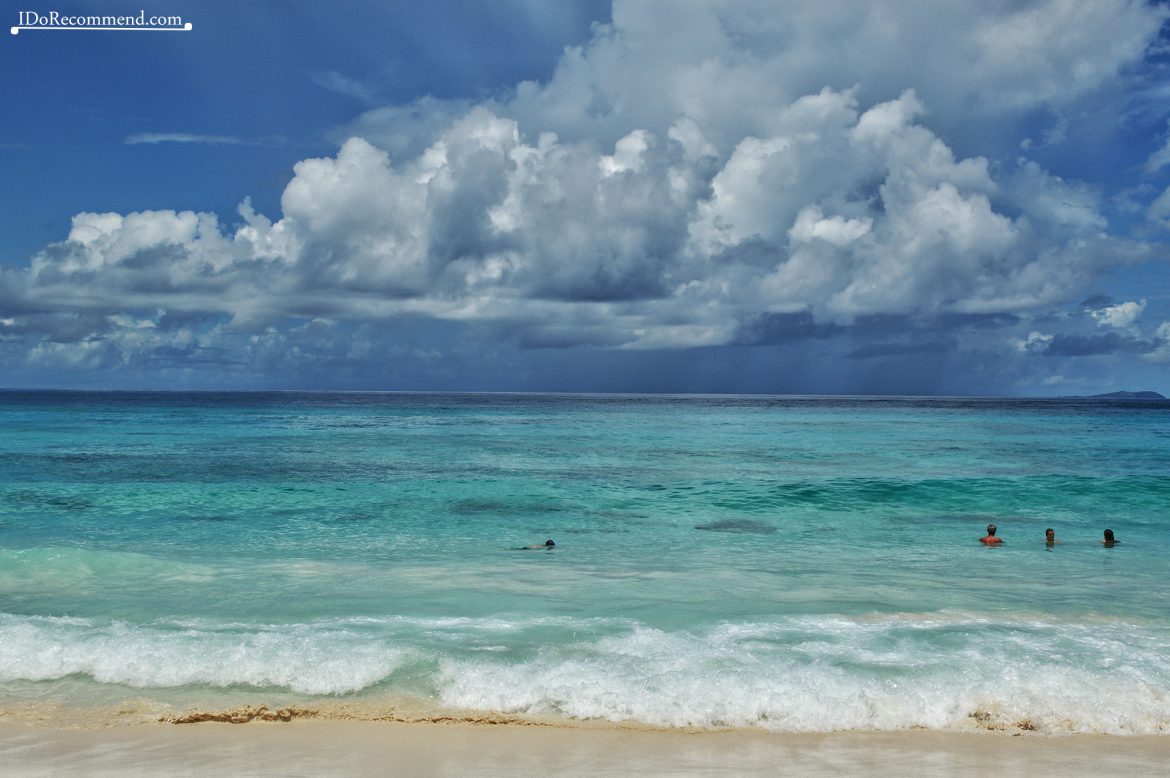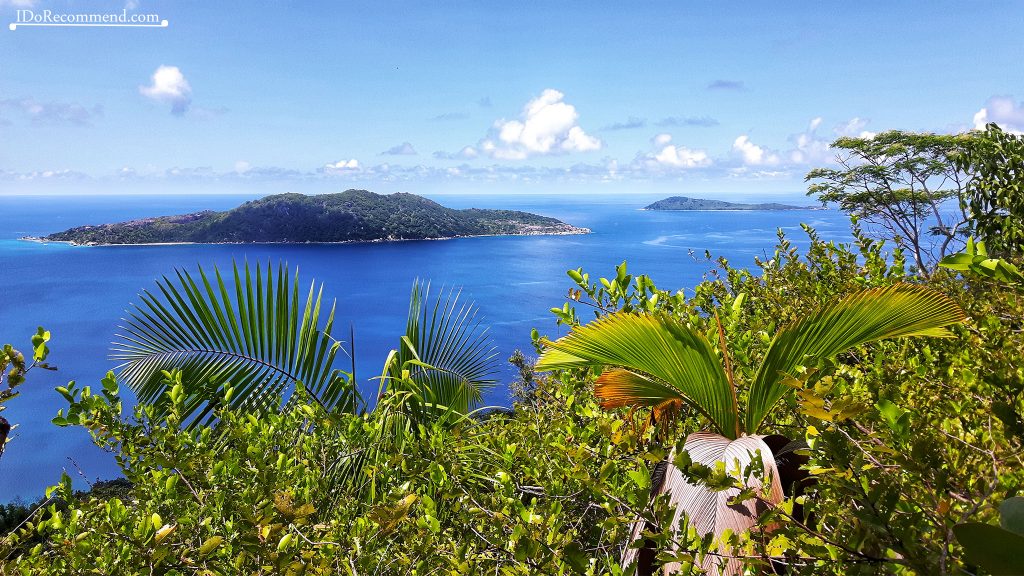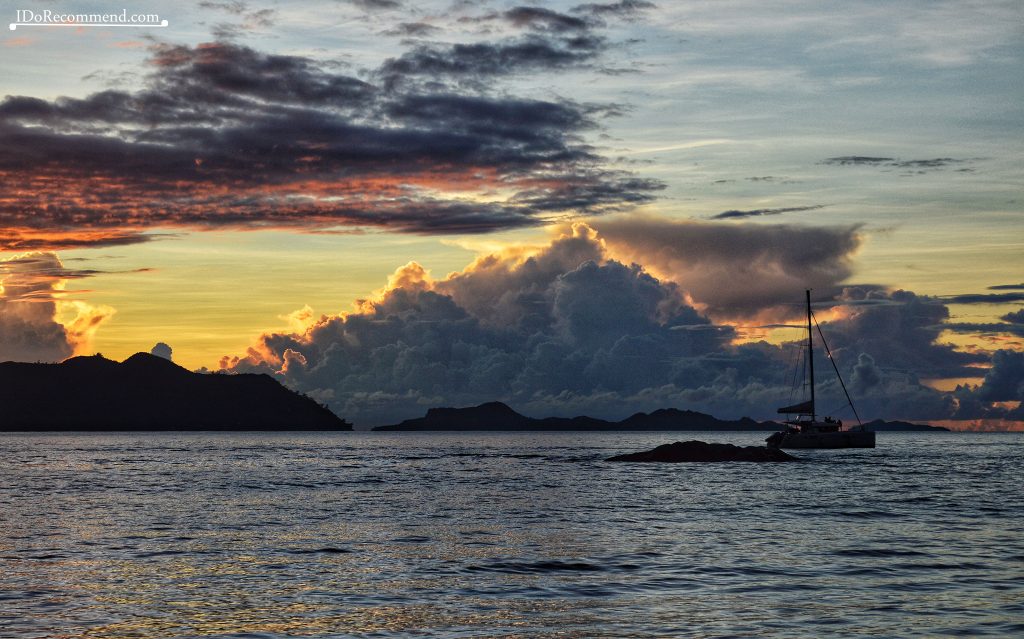 Keep on reading IDR's articles to discover the amazing Seychelles and many other incredible places on Earth.