The Seychelles, the place where God was generous by giving them crystal-clear, warm water and sending Rock Giant Watchers from Fantasyland that are watching over the islands day and night! ♥
Based on our experience after being there twice, we created the next 5 categories containing useful things to know before visiting The Seychelles:
Tips for travelling on a budget → this is how we saved money
Did you know? → things related to country's geography
Good to know → very useful things to know when organizing your trip
Advice → important lessons we've learned after being there
Pay attention to → very important things to take into account
---
In the past we thought that "Seychelles" has only ultra-luxurious resorts to offer. However, you might be surprised to hear that The Seychelles can be affordable if you spend money wisely.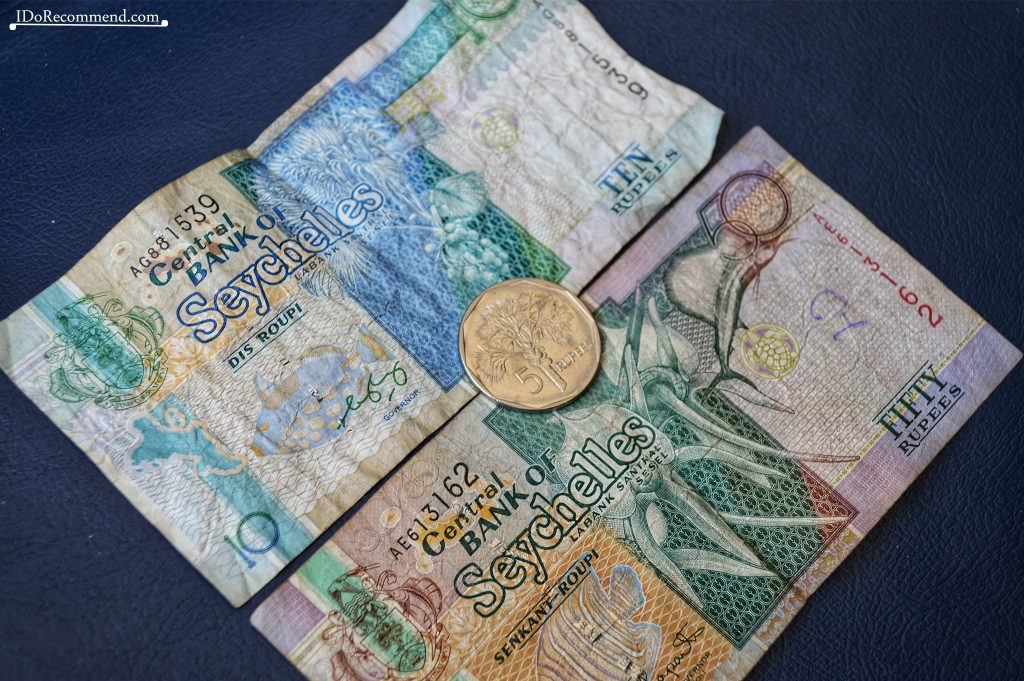 Do you think The Seychelles is an extravagant and very expensive place? It's not the cheapest, but it is still affordable if you follow some simple rules. Here are some few tips:
Be flexible when choosing the date to go on vacation. This way you will find cheaper airlines tickets.
Come with cash (preferably euro) as withdrawing money means higher conversion ratios.
Even though La Digue is more intimate and more spectacular, Mahé is the cheapest island as it's the easiest to get to (you won't have to take the ferry).
Book a room in a guesthouse with half board (breakfast and dinner) or, if you like to cook your meals, book a self-catering villa/apartment.
If you choose a half-board accommodation (breakfast and dinner), then skip lunch and eat instead many fruits. Or buy cheap lunch from a supermarket or even a local fresh food market, rather than from an overpriced cafe or restaurant.
Most things have to be imported in the Seychelles, so bring plenty of sunscreen, mosquito repellent and toiletries to avoid high imported prices.
If you like to snorkel don't borrow the equipment, bring your own snorkeling set from home.
---
You may find below a couple of well-structured categories that cover many points of interest related to the Seychelles. This information is a combination of our own experiences and feedback after having two trips there and other useful details gathered from several external sources. Make use of this information and start planning your own tailor-made, ideal holiday to the Seychelles ♥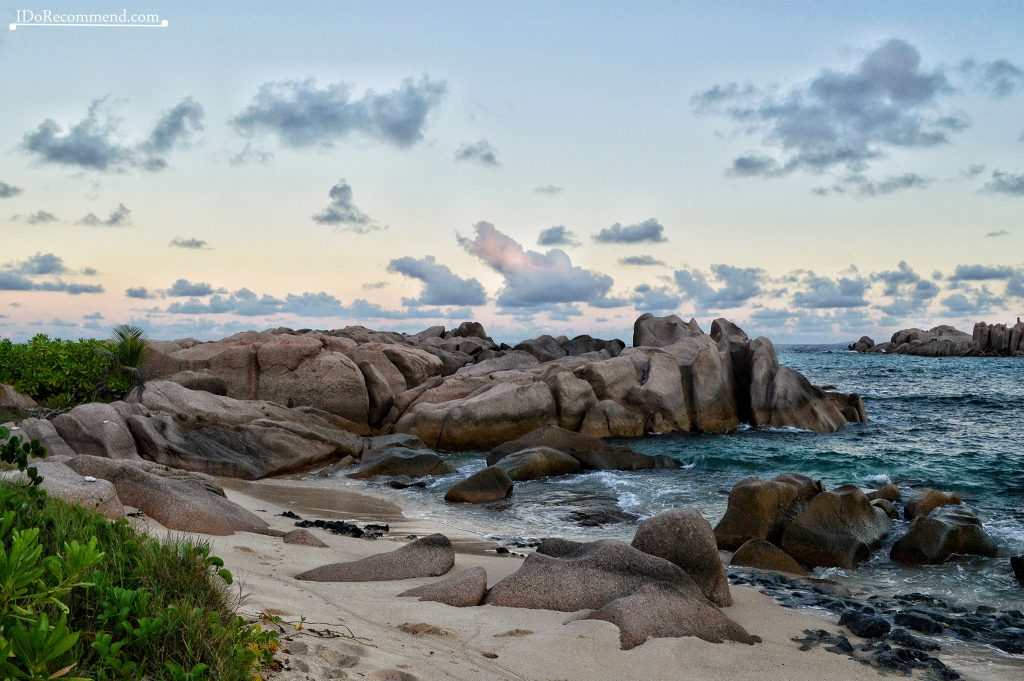 ARCHIPELAGO
The Seychelles is an archipelago consisting of 115 islands located 1,600 km (1,000 mi) east of the African coast in the Indian Ocean.
ISLANDS
The three most inhabited and largest islands are: Mahé (with the capital Victoria), Praslin and La Digue (4th largest island).
La Digue is so small that, other than a few taxis, most people get around by bike or on foot.
Mahé and Praslin are bigger so a car hire or the public buses are the easiest way to explore the islands.
CAPITAL
Seychelles' capital is Victoria, located on the island of Mahé (on the same island there is the Seychelles' international airport).
LANGUAGES
French and English are official languages along with Seychellois Creole, which is primarily based upon French.
RELIGION
La Digue's population is over 90% Roman Catholic.
ROCKS FORMATIONS
About half of the Seychelles' islands are of granitic origin, with narrow coastal strips and central ranges of hills.
The other half are coral atolls, many of them uninhabited and dedicated as nature reserves.
HIGHEST ALTITUDE
The highest peak in the archipelago is at Morne Seychellois (905m).
HONEYMOON
The Seychelles was the honeymoon destination of the Royal couple Prince William and Duchess Kate of Cambridge.
SUNRISE / SUNSET
It gets dark very quickly, dawn and dusk times are around 6 a.m. and 6 p.m..
PIRATES
Pirates used to seek the islands of Seychelles as a hideout. It is believed that Olivier Le Vasseur, an infamous pirate, had a treasure worth 100,000 euros that remains hidden in the land up to the present.
DOGS
There are stray dogs on the island. Even the one that have homes are not kept under leash and they roam free on beaches struggling to find food and fresh water.
---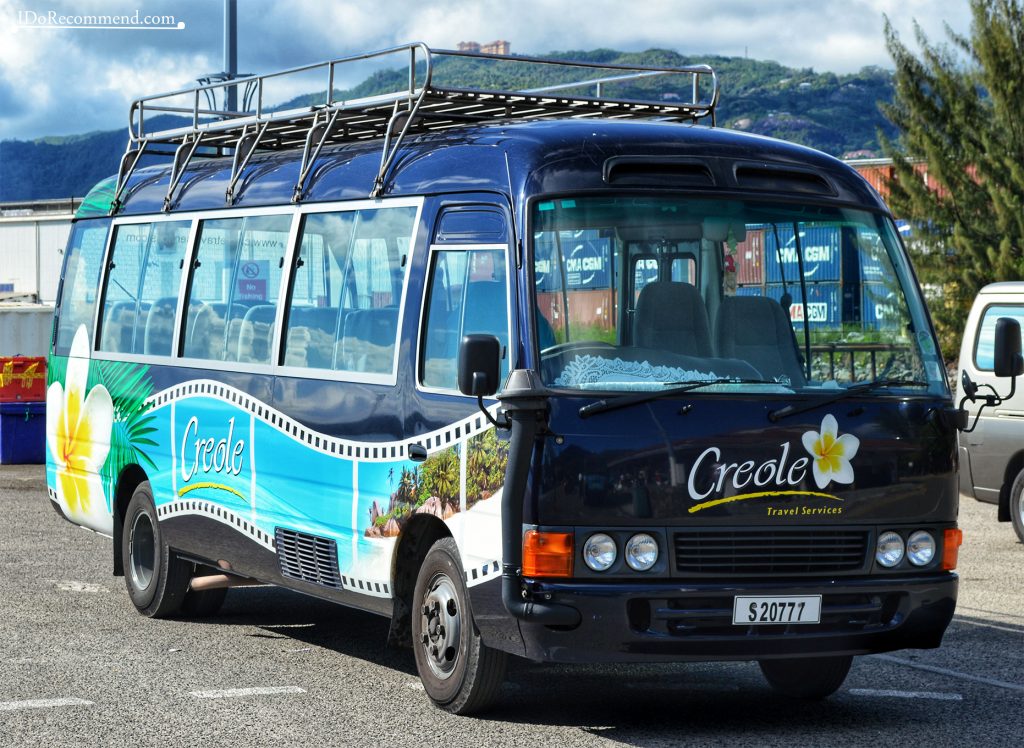 PRICES
Being an isolated island holiday destination, the Seychelles can be a bit pricey.
Organizing the trip on your own may be cheaper.
TRAVEL DOCUMENTS
To entry and exit the country you need a passport with at least 6 months validity from the date of departure from the Seychelles and the return ticket.
Visas are not required for stays up to 30 days.

ENTERING THE COUNTRY
Customs laws forbid to bring to the Seychelles animals or animal product and plants.
CLIMATE
The Seychelles' climate is tropical. The average temperature is 27°C (80°F).
The hottest months are December to April, when humidity is high, sometimes above 80%.
The majority of precipitation in the Seychelles falls between December and February, but even during these months there will be plenty of sunshine before and after the showers.
HEALTH
Medical care in the Seychelles is limited. There are hospital facilities, doctor practices, and dentists on Mahé, with smaller facilities on the other inhabited islands.
TRAVEL AGENCY
CREOLE is the local travel agency in the Seychelles.
ISLANDS HOPPING
From the Seychelles' international airport you can take either a transfer bus or a taxi to get to Victoria jetty. Normally the bus is reserved only for people who arranged their trip through a travel agency, otherwise you have to take a taxi.
You can get from island to island:
CURRENCY
The main bank on the island is Barclays. The Seychellois Rupee is the currency of Seychelles (1 EUR=16 SCR).
The Euro is the most widely-accepted foreign currency and you will see prices listed in both Euros and US dollars.
DRIVING
People drive on the left side of the road in Seychelles.
BEACHES
All beaches have public access.
NUDISM
Nudism is not officially practiced on any island.
ANIMALS
There are no dangerous animals in the Seychelles. Anything you might encounter there, including spiders, reptiles etc. are harmless.
---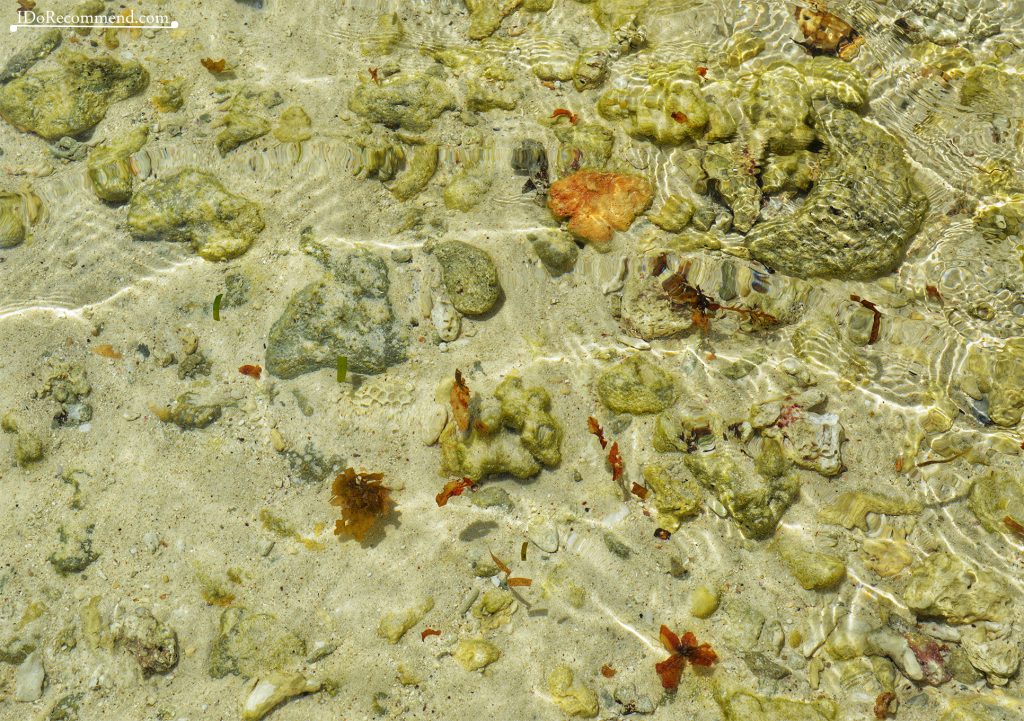 HEALTH INSURANCE
It is strongly advisable to have international health insurance.
VACCINES
The Seychelles are malaria-free. There are no compulsory vaccinations required, except for yellow fever if you are travelling from or via an infected area.
Nevertheless ask your doctor what vaccines and medicines you need based on where you are going, how long you are staying, what you will be doing etc.
AVOID DEHYDRATION
Drink plenty of water to avoid dehydration.
DRINKING WATER
Avoid to drink tap water. Be on the safe side and drink bottled, filtered water.
LOCAL FRUITS
Avoid heavy meals and replace them with fruits. There is a wide variety of local fruits available.
Don't forget to wash the fruits before eating them.
PENKNIFE
Take a penknife with you for peeling off the fruits that you buy from the locals and want to eat them on the beach. Don't forget to carry your penknife in your cabin luggage and not in your hand luggage.
FERRY
Make sure you book online your spot in advance as the ferries do fill up quickly.
SAFE
Don't leave valuables in cars or anywhere on display. Use a hotel safe to store valuables, money and passports.
ROAMING
Carry a mobile phone with roaming capability for use in emergency.
It's worth checking roaming rates with your mobile phone service provider as they can be extremely high.
SUN PROTECTION
Sunscreen with a high factor of protection, hat, and sunglasses are all essentials.
INSECT REPELLENT
Regularly apply mosquito repellent during your stay.
SHOES
There are many coral reefs with sharp protrusions.  Wear swimming shoes when venturing into the ocean.
You should also bring comfortable sports shoes for walking and hiking to various beaches.
RAIN
The Seychelles are a tropical destination, so it can rain from time to time.
A thin raincoat or small umbrella doesn't take up much space in your luggage and will likely prove to be useful.
---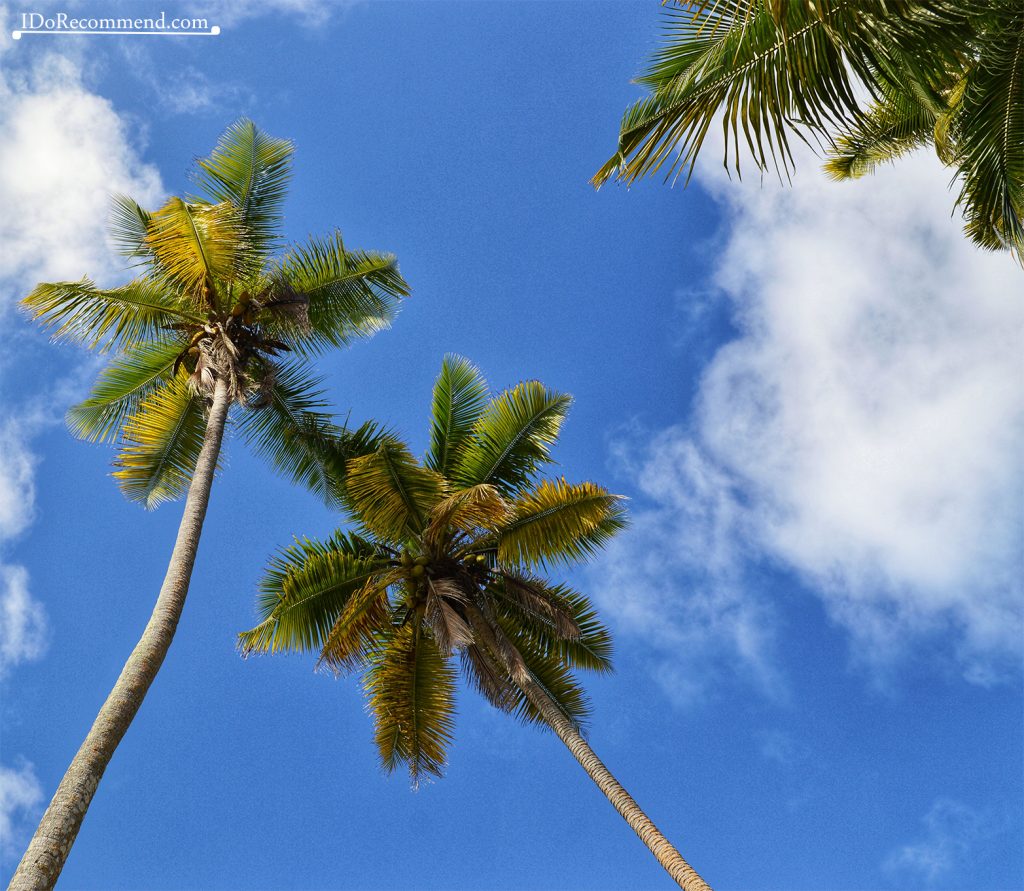 COCONUTS
Coconuts falling from trees may cause serious injury.
STRONG CURRENTS
Take care when swimming or snorkeling. There are strong currents on different beaches at different times.
Beaches that offer safe swimming during the south east monsoon (May to September) may not be safe during the north east monsoon (November to March) and vice versa.
Seek local advice, heed signage on beaches and stay within your depth.
LIFE GUARDS
Beaches do not always show safety information and you shouldn't assume they're safe.
Life Guards are not numerous, though some are stationed on popular beaches.
LIFE JACKET
Most of the inner island resorts are accessible by ferry.
You should pay attention to safety briefings and make sure life jackets are provided, especially on smaller excursion boats.
INJURE
Be careful of injuring your feet or other exposed areas on coral rocks.
ILLEGAL DISHES
There are certain dishes that were once part of Seychellois custom that are now illegal. Unfortunately, some of these old traditional foods are still illegally eaten.
If you're offered dolphin, turtle, tortoise, or coco de mer it is illegal – do not eat it!
PUBLIC LIGHTING
As there are not many street lamps on the islands, a flashlight or better a headlamp would be very useful during the night.
ROADS
Mahé is mountainous, and roads are narrow and winding.
Not all such roads are equipped with safety barriers.
BUS
By far the cheapest way to get around Mahé is with the Seychelles Public Bus.
However, these old TATA buses barrel down the road and fly around corners.
SAND FLIES
In order to avoid being bitten by them, make sure you bring a thick beach mat or beach towel to sit on. If you use insect repellent, that can also help.
If you do happen to be bitten, tea tree oil and zinc salves are good treatments against the bites themselves.
CREDIT CARDS
Credit cards are rarely accepted outside of major hotels.
---
You can find beauty in every corner of this amazing archipelago. It's like Heaven on Earth. If you have the chance to visit the Seychelles, don't hesitate, you won't regret it !
Keep on reading IDR's articles to discover the amazing La Digue island and many other incredible places on this Earth.
Other useful articles: 7 days in La Digue Itinerary and the detailed schedule for each day:
DAY ONE / DAY TWO / DAY THREE / DAY FOUR / DAY FIVE / DAY SIX / DAY SEVEN
Additional sources: [canva.com] [gov.uk] [klmhealthservices.com] [nationsonline.org] [seychelles.org] [seychelles-info.com] [seychellesnewsagency.com] [seyvillas.com] [smartertravel.com] [somanymiles.com] [travelingeast.com] [worldnomads.com] [worldtravelguide.net] [wwwnc.cdc.gov]